Your youtube audience's size and amount of engagement always impact what you can earn. The most common ways to earn and build a Career In YouTube channels include having ads on your videos, getting sponsored, and selling products through an online platform. You must have seen many YouTubers asking for checking links in the description section, which is one of the prime sources of income i.e. Affiliate Marketing.
The key is uploading engaging content, building you as a brand, and creating multiple streams of earnings from this positioning. This will allow you to continue to add other streams of income, setting the foundation for a long-lived career with YouTube which is the highest growing social media platform in 2022 as the starting point. Consistency is the key to YouTuber's journey. Sometimes you see hardly any views and subscribers and suddenly 1-2 videos start performing and other videos will start doing well.
Having a catchy intro, creating eye-catching thumbnails, becoming well known within a specific area, understanding tags optimization, and collaborating with other YouTubers also go a long way to growing a sustainable channel. Youtube tools like Tube buddy and VidIQ give a lot of insights about videos. 
Once your personal brand is created, sponsors and endorsers will pay you to promote or mention their products in your videos. Companies pay Youtubers in different forms, whether it be per click on the company's link, per view, or even a set price for partnering.
Step-By-Step Guide to Build Career as Youtuber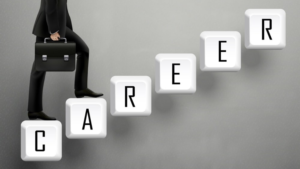 Select your Youtube Channel Niche
Firstly it's important to decide on a specific genre for your channel. Specifications of a genre attract potential users and make it easy for the users to search for content in a particular genre.
You have to decide what type of content you will be offering up on your channel because you're defining your channel's voice and your content should align with it. Keeping an eager audience entertained is a task but surprising them with fresh content is a blessing. You should also create content that's aimed at the target demographic of your business. This is a powerful inbound marketing technique that draws customers toward your brand. The more that you cater to your target market, the more likely they will want to look into your business services.
Channel Logo, Thumbnail & Art
Your brand logo needs to be set in the correct place and your channel banner image needs to be in the correct dimensions. Other things to think about are the style of your video thumbnails. Good editing can go a long way in increasing the prominence of videos. YouTube offers numerous layouts and design templates to facilitate personalization. So, make the best use of these features to make your page visually attractive and user-friendly.
Another secret to giving your videos more visibility is to optimize your content to help it rank on YouTube. As soon as you upload your video, give it a good, descriptive title that viewers are likely to write on the search bar, and make sure to include your main keyword. Titles should be attractive and should trigger curiosity in the viewer's mind. The right title and tags can shoot up your viewership.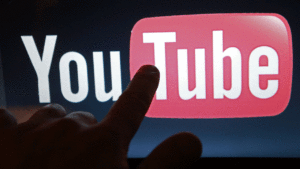 YouTubers should try to be active on different platforms and engage with their viewers to make their content accessible to a larger section of their audience. A great way to engage with your community instantly is to host a live stream. Live video is becoming increasingly more popular, as it allows you to interact directly with your viewers. Engage with your followers regularly by regularly replying to comments and messages, asking them questions, and taking up their suggestions is an important step. Your viewers want to watch your content, so remember to give them what they want.
No matter what type of content you're producing, stay consistent with your timing and type. Set a schedule as to when you will release your videos and try to stick to it.  Try and find the ideal time for a video release that the majority of people will be able to watch.  For example, sometimes changing the release time by 3-4 hours can increase views by 100%. 
Your focus might be on building your YouTube following, but this doesn't mean you should ignore other social media platforms or the potential viewers they could send to your channel. For example, Twitter particularly is a highly effective platform on which to spread the word about your blog, with the added bonus that you can embed and share your videos too. YouTube is all about connecting, sharing, and collaborating with other users. Thus, to be successful, you need to make an effort to build your network. This is particularly critical in the YouTube community, as collaborations among creators have proven effective in helping a channel grow and gain new subscribers because it helps both collaborators gain exposure with the other's subscriber base.
Sometimes it can be a good idea to submit your video to YouTube's "Featured Videos" section. It costs money, but it will be seen by a lot of people in a short space of time, and once the video takes off, the organic traffic will follow. Therefore, you should only submit videos that you are very confident people will like.
Analyze Youtube Analytics
YouTube Analytics will guide you in the direction of how you may want to optimize your videos for the future. The social media metrics will allow you to get insight into the people who are watching your videos. It will also give you a better idea as to why one video may have performed better than another.
It's also important that you produce quality content and delete anything that you think may not contribute to making your videos better. This means that you need to be selective with the clips you include in the final cut. Choose only your best shots to keep your viewers interested and engaged throughout your entire video. A fresh and original voice is an essential element for making your channel stand out from the noise of the hundreds of channels out there.
You will get an option to partner with YouTube after winning the hearts of a decent amount of viewers. The partnership will allow YouTube to display advertisements on your video and you would earn money, every time a viewer views your video. A great way to promote your channel and earn is to collaborate with brands. Most of the brands will offer you a situation to feature their products in your videos. This helps YouTubers promote their own name through the brand.
Curious about how much money can you make on YouTube?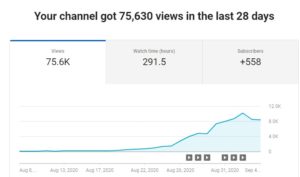 Earning money on YouTube is something that everyone wants to do. But it's not easy as it sounds. 
YouTube pays you for every 1000 views which means a particular amount is given to you for every 1000 views. Forbes also estimates that for top talent, a YouTuber can make about $5 for every 1,000 video views. A YouTube video with 1,000,000 views can make upwards of $5,000.
In order to get paid by YouTube, you need to reach a balance of $100 or more from views. This means you'll need to get 20,000 views if you receive $5 per 1,000 views. To make this happen, YouTube created the YouTube Partner Program, which allows you to get paid through advertisements on your page.
Once you're in the YouTube Partners Program, you'll be able to start bringing in money through advertisements. This is done in two ways, either cost per thousand views (CPM) or cost per click (CPC). With CPM, you can earn money based on every 1,000 views you accumulate, while with CPC, you can earn money based on the number of people that click on the ad placed on your page or video.
Some Examples of Successful YouTubers in India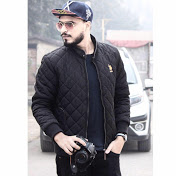 is an Indian YouTuber who creates comedy videos. In May 2020, Bhadana claimed to be the first Indian individual YouTube content creator to reach 20 million subscribers. Bhadana's video was featured on YouTube's 2018 Global Top 10 Videos list. His estimated monthly earnings are $10.1 K – $162 K and his estimated yearly earnings are $121.5 K – $1.9 M.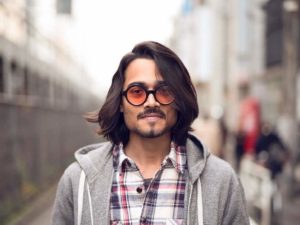 is an Indian comedian, singer, songwriter, and YouTube personality from Delhi, India. He is known for his YouTube comedy channel BB Ki Vines. In 2018, Bam became the first Indian individual YouTube content creator to cross 10 million subscribers. He is the director of BB Ki Vines Private Limited and a designated partner at AMB Youthiapa LLP, the company behind his channel merchandise. He has 18.6 million subscribers on his YouTube channel. His estimated monthly earnings are $20.4 K – $327.1 K and his estimated yearly earnings are $245.3 K – $3.9 M.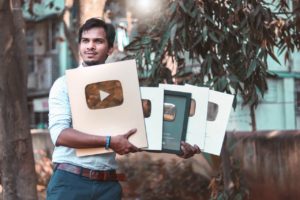 is a full-time blogger. He is the founder and author of Techyukti & HindiPedia. He likes to do blogging related to technology, android & YouTube. He is also proficient in photoshop, video editing, and video making. Satish has also taken interviews of many successful YouTubers such as "Sharmaji Technical, Dhananjay Bhosale, Saurabh Nahar, Team Thrust Us, Dharmendra Kumar (My Smart Support), Abhishek Bhatnagar (Gadgets To Use), Prince Chandra, Andy Gujjar (Being Desi). His estimated monthly earnings are $458 – $7.3 K and his estimated yearly earnings are $5.5 K – $87.9 K.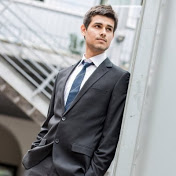 is an Indian YouTuber and social media activist known for his political commentary. Rathee released a series of fact-checking videos on his YouTube channel covering various topics including the 2016 Uri Attack, the 2016 Indian Line of Control Strike, 2016 Indian Banknote Demonetization. His estimated monthly earnings are $4 K – $63.2 K and his estimated yearly earnings are $47.4 K – $758.5 K.
 Youtube is no more just something that people do to make a side income or they do for fun. Today youtube has become a career option that a lot of people choose and also make a good amount of money out of it. If you also wish to pursue Youtube as a career and want to learn more about it then you should definitely invest in a good Digital Marketing Training Course In Noida as there are a lot of things such as Youtube SEO, How to work with Sponsors, How to Build an audience online and more which are topics only taught in a digital marketing course in India Online & Offline.