B2B Internet marketing strategy
When we talk about strategy for B2B Digital marketing, then everybody points to or thinks about sending an email or any outbound marketing for the potential clients that are recently discovered. Undoubtedly these are the newest ways to know about your prospective clients. But don't you think these things are of the past nowadays?
The digital world is evolving, and the recent example of Covid-19 can be taken for the same. Pandemic brought digital transformation that was awaited for the last 5-10 years and got a massive change in the industry within a year. If you are looking to succeed in B2B marketing strategy, you need to keep yourself updated on the latest digital marketing strategies or age trends. B2B marketing has changed, so you have to be proactive in providing a solution rather than a pusher for your service and products to the potential business. At a high level, digital marketing can boost B2B through digital channels such as search engines, websites, social media, email, mobile apps, etc. 
Do you know about B2B Marketing tactics?

It is the process of any business marketing its services and products to another business. B2B digital marketing plan is required when a company's output is needed for another company to improve or maintain its operations. 
Let's have a look at some of the examples related to B2B marketing and B2B trends:
EXAMPLE 1: Heavy equipment dealers are trying to sell and market industrial equipment to construction companies.
EXAMPLE 2: Industrial pump manufacturers are trying to sell and market their products to one the oil and gas producers.
B2B marketing is quite important as many companies rely on the services or products for the companies to function well. And it's very much rare that the complete distribution and production process of the organization is entirely self-sustained.
For example, discussing your favorite brand for apparel you are using would be sourcing the material from the nearby farms and even reaching out to chemical companies for fabric dying and talking about mobile phones which are likely to explore the purchases of components for their devices from many third-party companies and even paying shipping fees for distributing the mobiles.
How can you form a vendor relationship? It will always start with the identification of B2B marketing ideas and tailoring the message of the brand that requires your services or products.
The other reason why B2B digital marketing is very important is because of the B2B relationships, and also, it has immense potential for increasing revenue. Dealing in B2C mostly involves a single-piece sale of a low-cost item. But when a business sells to another business the real cost of service or product is substantial and is required on a regular basis. For example, if a landscaping company is hired by a large corporate office campus the contract can stretch for many months and will be worth thousands of dollars. It will be quite different from the client just paying for a single visit for a one-time landscaping job for his lawn or backyard. 
B2B  marketing strategy comes under the life cycle of digital marketing which requires constant improvement for a result.
Let's have a look at the Nine best digital marketing strategies for B2B business:
Use Content Marketing and Search Engine Optimization: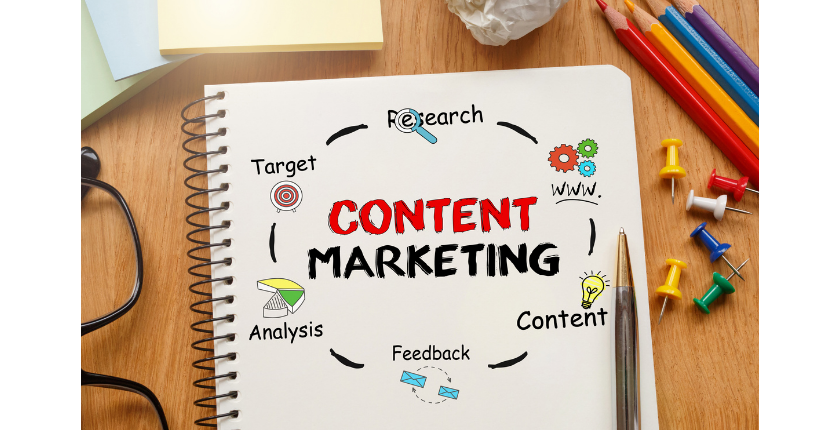 Everyone should know that it is almost impossible to drag visitors to the site without a good SEO performance. And if your business doesn't have any visitors, you will find it very difficult to grow and spread your word to your potential clients. Also, SEO allows search engines like Bing, and Google to find the website and raise their rankings.
Of course, everyone aspires to make their imprint on the first page of the search, but SEO can be very complicated, and it is always wise to hire an expert, or you can choose to work with an agency that will work for you. Here the main goal is to use and find effective keyword phrases for helping the search engines to search for your site. 
You can also look for many digital marketing strategies or tactics for improving SEO. Do know that creating a blog is essential as it will help many improve their SEO and allow you to establish yourself in the industry as a thought leader and then grab the eye of a quality audience. Do know the B2B is a big cycle and is a long process, and in case you can lure all your clients back to the site with the help of the strong content, then the chances are high that they will be pushed through till the end of the conversion funnel.
Data Analysis: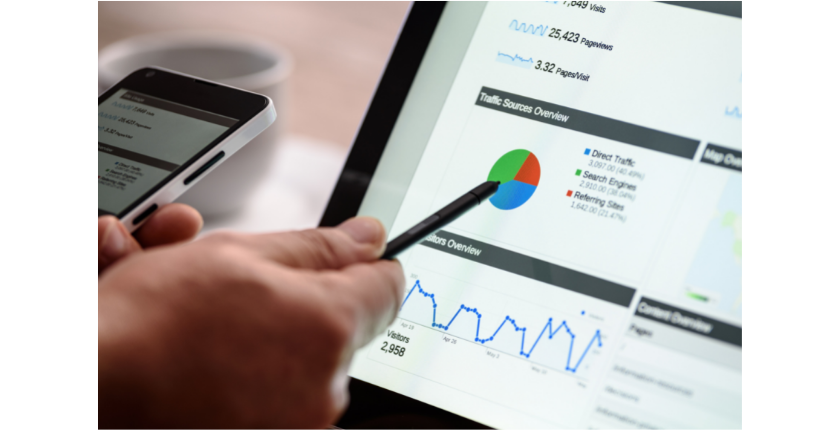 There are many businesses who avoid having a look at the data and also consider it too complicated. However, analyzing data is never complicated as you think and moreover can be a game-changer in the marketing effort. The data can be easily collected from various in-house sources like social media platforms, and websites or you can hire even a reputable vendor.
Benefits that you can vail from analyzing data are:
It will help you to predict the prospects and client buying behavior. Also, knowing about the interests of the prospects will allow you to concentrate on your recent efforts and also nurture them towards the clients.
Data analysis will help you in spotting the slipping clients. Clients do slip through as they do not require the services or can be seen buying from your competitors. Now, you can call them up to know what's going on.
Data analysis will allow you to identify the weak and strong offerings. Also, analyze the solutions that are selling better as compared to others and how to tweak the weaker offering and how you can improve sales.
Integrate the online and offline marketing:
Optimizing and integrating your offline and online marketing efforts is essential to have the best out of the marketing efforts. These two can be tied together seamlessly to reach a lot of companies and provide them with superior client service. 
A few examples of B2B digital marketing offline and online integration are:
● Try using custom URLs for offline marketing activities to track the movements.
● Offer incentives to be retrieved online like a newsletter subscription to receive 20% off placing your first order with the company.
● Try gathering email addresses for offline events like networking events or conferences.
● Online and offline activities like QR code, landing page, etc.
● Always use bespoke coupons to be used on the landing page or website.
● Link the B2B marketing offline and online marketing makes the campaign monitoring more accessible. It can engage the stakeholder to the potential business that may not have been captured otherwise.
Social Media:
Many users tend to overlook social media as a part of B2B digital marketing strategy plan. The majority of buyers check via social media to purchase something. It is one of the best sources of recommendations and referrals. If you haven't set up any social media presence on any platforms like Instagram and Twitter, then it's high time to start. Social media tools and platforms can be used for creating engaging visuals like:
● Industry Tips & News
● Client success stories
● Video Testimonials
● Whitepaper and case studies
● Pain points and solutions
● Instructional videos
Targeting these services will help you in reaching your targeted customers in no time. Try stressing every factor and publicizing your product and services so that your clients are available about your product listings.
Stress about having a user-friendly website: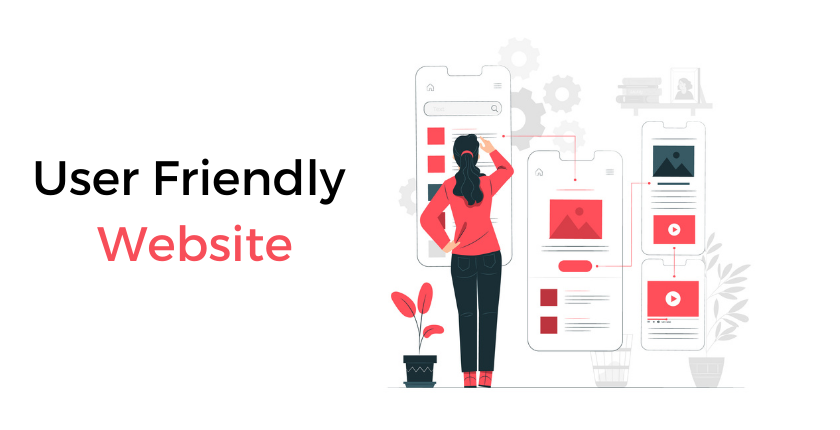 Nowadays, an online marketplace, i.e., having a website, is significant for any B2B business . It is very important and is more than a pretty face as it allows you to show off as a solution provider, expertise, and quality to the online world. The B2B website is one of the initial contacts for most of your clients. 
In case you already have a B2B marketing website or want to revamp your online platform, then here are some of the recommendations:
● Is the landing page content written as per the target audience?
● Is your website mobile-friendly?
● Does your website have all the relevant and important keywords?
● Is your website optimized as per SEO? Knowing about search engines is a must for the same.
After looking at the above points, if you think that the current website you are having does require some improvements, then go ahead by all means. Regularly, the website needs improvements to showcase the recent updates to the prospective clients. And as your business starts developing the website, revamp or optimization is very much required once in eighteen months.
Influencer Marketing:
Many of us think that influencer marketing works great for B2Cs, but this strategy works great for B2B businesses as well.
Clients trust other consumers' words in delivering their reviews. As per the Linkedin report, the B2B buyers do look for expert opinions and think of them as a persuasive factor for making their respective purchases.
Referrals and word of mouth are some of the critical factors to anyone's success. You can consider the below-stated factors for choosing the right influencer for your business:
Check their influence level: For influence marketing, you always want someone to whom your prospects and clients will be listening. It will help in increasing the possibility of your prospects listening and understanding your products and services.
Use your existing advocates: A lot of companies are very much interested in using outsiders, and the best advocates are the people who are already attached to the business. Because they know exactly how the solution will work and will always be keen to share their honest experiences. Do evaluate your employees, existing clients, and business partners to know the perfect fit.
Always educate your influencers: Try educating the influencer about your values, company, competitors, offerings, and clients you are engaging with the business. The knowledge they will be receiving will be proven to be more effective while telling the story in a visual and creative way.
Niche-driven digital marketing strategy:
Undoubtedly that is one of the important business aspects, i.e. niche targeting and specialization. The research also states that the fastest-growing ventures always tend to be specialists in their rare niche. It should be the area in the industry that is known by them thoroughly and should be a place that will help you to become an indisputable leader and expert.
The specialization allows you to make all your efforts easier as it clearly defines what you do and will help in distinguishing yourself from your competitors. The reason is that specialization is a big differentiator in proving one's worth.
Marketing automation and CRM
Marketing automation tends to replace repetitive manual processes and high-touch processes with automated ones. The processes are supported by technical solutions. For B2B business, it is important that the right marketing automation tool for the firm is selected. Also, make sure that the scalability, size, and complexity of the potential solution are the best match for your requirements. 
CRM is the important software in CRM. Lots of firms use CRM to organize and connect in any circumstances. CRM will help in staying connected and be motivated throughout the process.
Redefine the targets you have set:
Another best thing about digital marketing is improving your reach exponentially. Here the ability to precisely target demographics states that you can only invest in ineffective campaigns.
The campaigns can be available via Google Searches, and you can also target people at every stage of the buyer journey. Here the trick is to analyze the relevant long-tail and short-tail keywords and review search query reports to ensure that you very well know about the businesses you tend to search for. 
Also, you can target businesses at a micro-level via social media. The platforms like Linkedin and Facebook have ad targeting campaigns that can help you choose the potential client based on shared interest, job title, education, etc.
In addition, combining the target with the result-based analytics will allow you to tune the campaigns to have the best results with your money. There are many free tools like Google Analytics to understand the effectiveness of marketing and how it will affect the targets.
The most ideal way to draw in and connect with a B2B crowd is to comprehend how to utilize the best-computerized advertising channels and procedures. PIMS  guaranteed Professional Diploma in Digital Marketing covers the essentials of advanced showcasing like technique, examination, and content promoting alongside additional specific regions, for example, SEO, PPC, and show and video publicizing. Enlist today to foster a methodology that drives leads and lifts income