Content published on a website speaks more than your brand on digital routes. In this information age, a quality post published on your website can drag thousands of views, impressions, and clicks within a day. But the content's length has always been a debated topic.
Writing killer content can take extensive hours, yet it's not a guarantee that your effort will pay off. Your goal should be to write SEO-friendly content and SEO-optimized content that ranks in no time.
But for that, decent groundwork over the content's length is essential. So what should be an ideal length for content from an SEO perspective? Read on, as this article covers a detailed observation on SEO Content strategy. Take a look
What Is Long form content?
Any content that takes more than 1000 words to write a post for a website falls into a long form Seo content category. White papers, eBooks, and blog posts content are the most popular areas where 1000 words is an ideal content length to cover information. However, 1000 words are the minimum limit for long form content. But there's no upper limit, as writers and publishers try to put all valuable information in long form content. Similarly, the length of content can sometimes exceed the average limit. Usually, eBooks and novels can carry more than thousands of words if the topic has much more to discuss.
What Is Short form content?
Short form content is the opposite of long form content. To simply put, in short form, there's a limit on the maximum number of words. At the same time, the minimum limit can vary from one project to another. Originally, any content that takes less than 900 words to write a post falls into a short form content category. However, content reaching the 900 words limit falls into both the short-form and long-term categories. Typically, news articles, Facebook posts, tweets, speech, landing pages, and infographics use short form content. However, short form content may cover only headlines with crisp and concise content to ensure the word limit does not exceed.
Benefits of Long form content
Below we break down the key benefits of long-term content in the list below that are worth checking out.
1.      SEO Benefits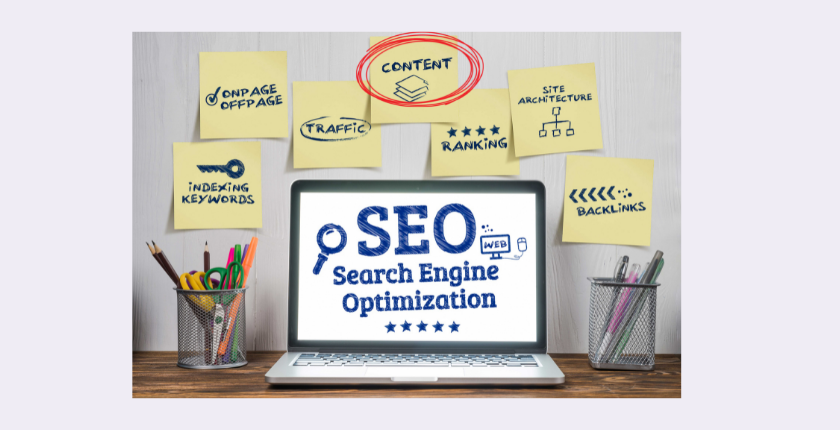 Long form content has more SEO advantages compared to short form. Let's take an example – assume a viewer searches a query on Google and lands at your page. If your answer provides a brief summary of their question, they are likely to stay for more time on your content. And if Google finds that people are spending more time on your page and developing a proper SEO content strategy you will keep ranking.
Why? Because you are carrying more watch time, more duration, and more clicks. As per a study conducted by Moz, it has been found that Google prioritizes posts that keep their content length above 2000 words. But try not viewing it as an advantage, as long-content doesn't bring you the opportunity of keyword stuffing.
Keeping information as much as possible for the base query that people want to get an answer for is a safe game. But that doesn't necessarily mean that keywords are baseless. Indeed, you should adopt a smart strategy to sprinkle your major and minor keywords throughout the content.
Ideally, your sole focus should be more on adding value in the content. And once you begin utilizing this technique, quality traffic won't be far to catch.
2.      Rank for More Keywords
Another significant benefit of choosing long-form over short form content is you can rank for more keywords. Rather than ranking for a single one, you can inject multiple keywords into your content. Similarly, your website may appear in related keywords and matching keywords on the search results.
But try not to rely on premium tools to scoop out the potential keywords from the chaos. Rather than that, you may keep your eyes on the latest trends and news around a specific keyword.
It has been seen that the Google algorithm ranking system encourages those content more that produces fresh content around a fresh keyword. These keywords may include those new queries people are searching for, but premium tools may not.
Thus possibilities of boosting your content rise exponentially if you inject these new queries in your long form article. However, content written with a few words may not let you enter so many keywords, but long form content can.
For example – if someone searches for "the best sports shoes" on Google, you will definitely never rank as it is a highly competitive keyword. But if you are targeting this keyword on your long form content, and along with that, talk about the best sports shoes for the winter season, for girls/boys, mom/dad, you may rank.
In short, long form content gives you more opportunities to explore and win the SEO content strategy
3.      Generates More Backlinks
If the content is the king of on-page SEO, backlinks are its strength on Off-page SEO as it makes content more powerful. However, short form content may stay and go away from search results over time, but long-form may standstill on the top searches. Thus, it automatically builds the likelihood for a website to earn more backlinks for the content.
Mainly when you write a case study on a particular product launch, service, or any other offering, the more-n-more websites will try to dig an opportunity there.
They may begin referencing your content and may publish a post on their digital platform citing your website to back their ideas and topics on respective content. The process automatically builds a strong backlink network for your site.
Indeed, it becomes the most potent backlink as other website promotes your content in this way. Similarly, link juice passes on that keeps your website ranked on the top.
News sites and other small-content publishers often look for websites that carry a large amount of information. Because more information means your website is more credible and trusted for Google. Simultaneously when you carry trusted and certified information, it benefits others too.
4.      Higher Conversion
You may expect higher conversion if your long form content encompasses quality and the potential to engage readers from top to bottom. People trust long-term content more, mainly if it covers in-depth talk; higher conversions are guaranteed. Moreover, social sharing of content is also increased.
According to Search Engine Land, it has been found that a homepage with more words and quality content gets 37% percent more conversion than a short form version.
A live example comes from the digital world's sensation Neil Patel's website. He says that his web traffic rose by almost 91% as he began adding more words to his blog posts.
However, this may not happen with the power of words alone. But the magic of visuals and graphics collectively may indeed help your long articles stand out.
5.      Shape a Personal Brand
The information you provide on your website is the voice of your personal brand. Whether you provide services or sell products through your website, if your content lacks words and isn't explaining in brief about your brand and your offering, you will surely lose.
For example – you help people learn "how to make money online" and stay promotional. You will not be able to impress customers and boost conversion on your website because your content doesn't have much to discuss.
It mostly happens when you stay too tight within your words. If you want to boost conversion, start summarizing the services you provide in brief to your audience. Especially on the landing page, you can't let a golden opportunity go so easily from your hand by staying limited with words.
Such as, when attracting people with the title "how to make money online," talk about "source" to make money with, and give a quick recap of how it can happen. Stay professional and give them a brief glimpse of your strategies but in the long form content structure.
Benefits of Short-form content
Let's have a look at the key benefits of short form content and how they benefit businesses differently.
1.      Instant to produce
Since short form content doesn't cover in-depth information on a topic, they are quicker to produce. The writer talks about the major topic in a flow; thus, instant delivery is possible. However, blog websites may resist putting short form content on their website as it has lesser SEO advantage.
But if you are working on long-tail keywords with a lower difficulty level, you may stand out with a few short-information carrying posts. However, you will need to extend its length as a short article has a short lifespan on Google searches.
2.      No Chaos! To-the-point talk
Short-form content is popular in the mainstream cause they talk to the point. The writer sums up the topic into a few lines and paragraphs to ensure that a reader can instantly understand the intent of the content.
If you want to share up-to-date information with the customer, you can build a live-post sharing panel on your website and draw traffic in millions. Like many other big news websites out there, namely NDTV, Hindustan Times, and Stock Markets websites use short content for the live updates and enjoy a big position.
You can also take a plunge into this unique post system. But for that, you must have a solid source to back the information you will be sharing. Also, you will have to stay active on the website and need to share up-to-date information within every hour, which takes time and money.
3.      Quick Consumption
Affiliate marketers and advertisers prefer short content to convey their message better in a few lines. The information in short form content must be crisp and impactful, and exciting for a reader to take action.
Normally social media posts and paid advertisements are ideal for producing these types of content. Their audiences are quick-action takers. Thus, crisp and short information flourish pretty well there.
However, short content may not be that helpful in boosting organic traffic, but it may show excellent results across paid promotion networks.
4.      Mobile Friendly
Since short form content carries less information with no visuals, infographics, or embedded material, they relatively take less loading time on mobile devices. In a nutshell, you may not be ranking on the top for desktop users, but your web page may be working great on mobile platforms.
Long-form content may have dozens of great benefits. But when it comes to mobile-friendliness, not all web giants are good at that. Since they publish long form content which carries information in bulk, it takes more time to load on small mobile screens.
It happens because long form content might have lots of images, embedded videos, graphics, and most notably, Google ads. Jointly, these things increase page loading time, and if they aren't optimized, the mobile experience worsens.
On the other hand, short form content may stay stable for mobile users if it carries short information.
Long-Form vs. Short-form content: What to Use
Let's clear the blurry lines between long forms vs. short form content. What type of content will fit your content requirement to push your website's SEO? Consider these few things first to reach the best answer.
What Are Your Goals?
Put your goals forward when choosing between long-form vs. short form content. Mainly when your website is a fresh piece to search engines, you will have to keep your executions aligned with your goals. Such as, if you want your website to rank organically for a specific keyword, start putting maximum words in your content. On the flip side, if your goal is to spread awareness about your brand, want to convey a direct message to the audience, short-form content is a great deal.
Who is your competitor?
It is either long-term content or your brand building that can beat your competitor. But if your brand isn't much reputed compared to rivals, you must begin relying on long form content power. At the same time, if maximum traffic on your website comes from social media, paid advertising, and other direct sources, short form content may work out for you. But make sure it is only the quality of your content that will help you stand out digitally.
What Your Audience Likes?
Most people have no idea what their audience likes, and this is where websites struggle to rank. It happens because the bounce rate increases when viewers land on your page and suddenly bounce back when they don't get a quick response to their query. Therefore you should strive to figure out audience interest before choosing content. If your audience loves reading in-depth about a topic, go with the more words. But if your audience is a more short form content consumer, go with the short-term. However, it is worth noting which content category is fulfilling your objective.
What is Your Budget?
If you want to take a budgetary decision, you can go with both long-form and short form content. It really doesn't matter because, at a specific rate, a writer can give you articles at similar prices but at different lengths. The only thing which will matter is quality and research work for content that raises prices automatically. But you need to figure out whether your website needs more words to rank or fewer words to set an impression.
The Bottom line
This is how you can choose between long or short form content—both benefit your website and its SEO performance differently. So choose wisely.