It's normal to ask questions about the most efficient CMS (content management system software). Which CMS offers the user-friendly interface? Or is it the most appropriate option to choose the most well-known CMS due to its higher number of users than other CMSs or because it's a popular choice by so many people on the internet?
These are great questions to ask. And we're here to discuss CMS systems for managing content based on the facts.
A superior content management system platform is essential to building a site regardless of whether it's creating an eCommerce store or just a basic blog. A CMS should have a modern user interface, affordable pricing, and a solid community to attain the status of a unique system!
In Digital Marketing, building a website plays the foremost important role for every marketer to stand out in the market. PIMS provides you with the best Digital Marketing Course in Noida which covers every keen aspect of digital marketing including building a website from scratch to an advanced level.
Now let's move to out to choose the right CMS software for you –
What are the things to look for to choose the right CMS platforms for you?
A variety of factors are considered when selecting the ideal content management system platform. Here are the most important factors we considered when we conducted our analysis:
One-click installation tools
The best cms platform required that you install websites on servers manually, long before. While it's still feasible and sometimes required by some CMSs, The most effective CMSs permit simple, two-click installations.
This usually occurs by integrating a hosting provider or enabling its content management system in a cloud-hosted service.
Affordable or free pricing
These content management systems that are open source are nearly always free, and hosted ones have a monthly price. But, remember that self-hosted, open-source CMSs still require a fee from a third party for items such as theme hosting as well as hosting.
We're searching for the CMSs that charge the least costly monthly costs and additional elements.
Access to different templates
A template can cut the design and development time, and create a beautiful website and is more efficient without the need to develop coding from scratch.
A lot of themes are designed specifically for specific content management systems, which is why you should search for a CMS that has a wide range of themes available.
Help with useful extensions

.
A content management system generally requires add-ons to improve functionality. For example, you may require an add-on for social media or an extension that turns your blog into an online shop.
Whatever your requirements, you'll find that the content management system should include a sufficient amount of extensions to try and utilize.
Drag-and-drop builders as well as access to coding
The most effective CMS software has features that are suitable for beginners as well as advanced programmers.
We love having a content management system with drag-and-drop designs for less experienced users and programming modules for advanced users.
A large online community and customer service
Typically a CMS features either a massive online community or superior customer support, but it's less frequent to find both. The open-source options have extremely active forums as well as millions of blog entries to browse on the internet.
The hosted, closed CMS options usually provide immediate customer service as you pay for the service.
Iron-clad security
From platform updates on a regular basis to protection of databases to database security, a CMS isn't in this listing if it isn't able to protect itself from intruders.
High-quality tools for optimizing your search results
SEO comprises many components; However, the main aim is to locate a CMS with the essentials, including clear URL structures and meta-data editing tools.
The most effective CMS choices to pick from
If you've learned what you should look for when selecting a CMS, consider five CMS options that we believe are the top CMS alternatives. The list below includes the content management system examples: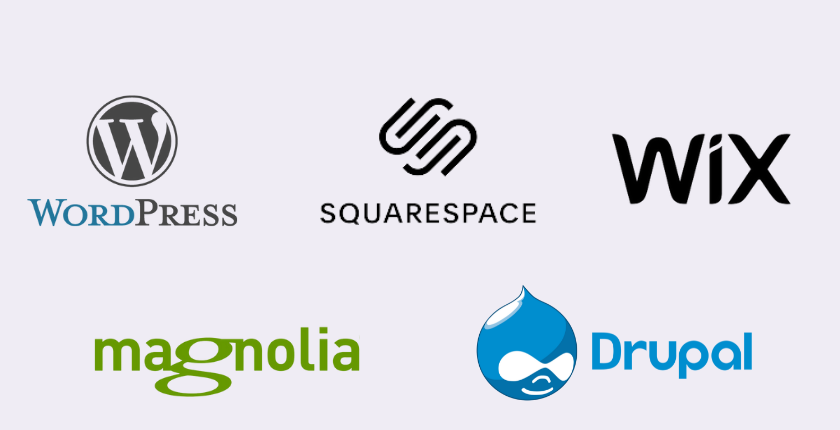 :
WordPress

Squarespace

Magnolia

Drupal

Wix
You might recognize some recommendations and some you've never even heard of. However, we do not recommend content management system alternatives based on their popularity or simply because the CMS is trendy and new. We are focused on the whole package, from pricing to features to user interface.
Also, keep in mind that some of the top content management system tools listed below offer free and paid hosted versions. We'll highlight them as they are released; however, remember that you have a choice between them.
WORDPRESS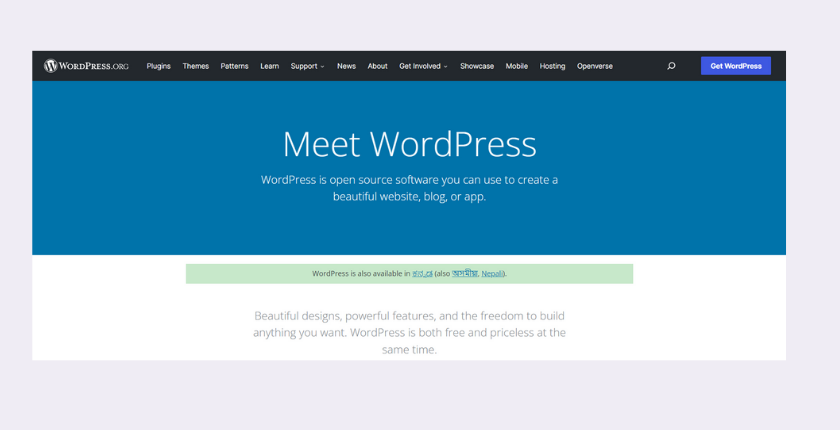 In the list of the top content management system software, most people have heard of WordPress CMS. It was introduced in 2003 and has since become an essential web element. It is based on PHP and MySQL, and it provides users with the tools they need to create an impressive blog or website with written material, video images, text, and more.
It is also possible to use a mix of third-party and pre-made themes to customize your site. WordPress caters to all kinds of businesses, from hospitality to retail. While you can download the software free through WordPress.org and then install it onto your web server, you also can get an account with a domain and hosting service through WordPress. Additionally, you can use WordPress native applications to choose from as well, and, more recently, Block Editor is now available on mobile devices, making it the best CMS for developers.
The business plan costs you $25 per month and grants you all use of the themes store and unlimited storage space and a domain that you can customize. It's a good deal for those who want to build their own website and manage it.
SQUARESPACE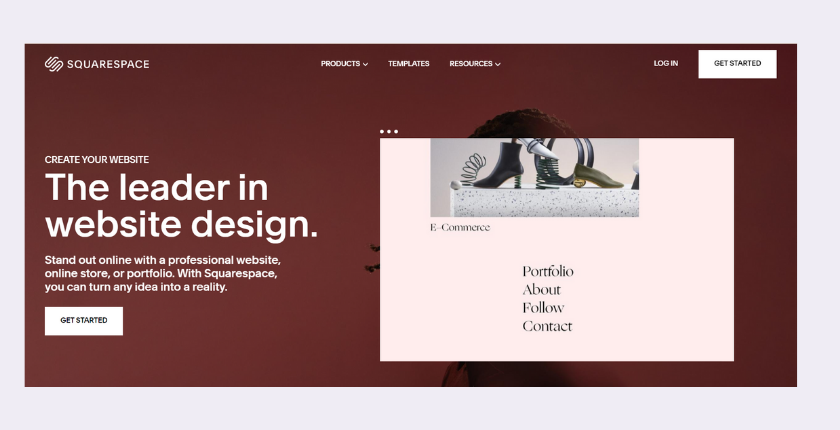 Squarespace is another well-known CMS platform (largely because of its ubiquitous podcast advertisements! ). It was launched around the same time as WordPress. The major distinction is that it's not open-source, so you cannot get the application installed on your computer and run it.
It's a web-based building tool blogging platform along with a web hosting provider. The concept is that you subscribe to a service, and Squarespace allows you to create a site from scratch. It's a great option for those who don't have prior web-related experience or want to get an online presence up and running in a brief period of time. Similar to WordPress, you can download various themes and create websites using images, text, and videos. It is the best content management system for small businesses.
There's also a commerce platform that allows you to create the online site and maintain it without paying the cost of an expert tech to handle this for you. There's also the option to choose an enterprise-ready package. For just $18 per month, you'll have your domain unlimited storage and bandwidth, SSL security, Zapier – an automation tool, and Google AdWords credits.
MAGNOLIA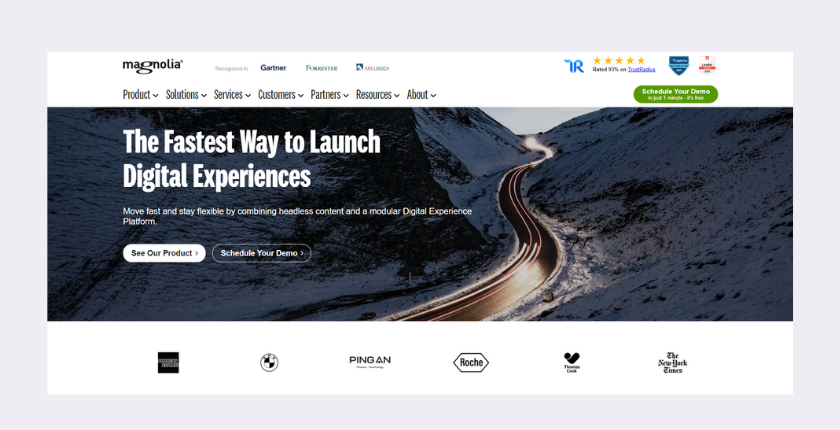 One of CMS's major benefits is that they're generally simple to set up and use. You'll likely need an online presence to market your services and products; however, you might not have the technical expertise to make one.
The Java-based Magnolia CMS software is targeted specifically at companies that require websites that can handle everything. It features a hub that integrates analytics, e-commerce, marketing automation, Social Media, CRM, and ERP. The best part is that it is possible to add these features as time passes and your business grows.
Security is also the core of the system since it uses an architecture that differentiates the website's public and private components to protect against attacks. You can also specify what admins and users are allowed to do so that you will always be aware of who can create, modify, read and even publish specific content. Prices are based on the requirements of the business.
Drupal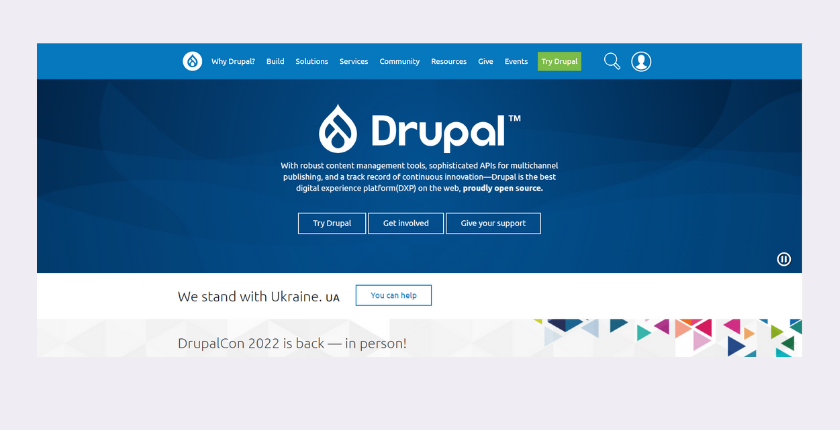 Drupal is a content management system that developers, as well as business owners, can use. It offers an intelligent content creation module, unmatched performance, and a robust content management system. Drupal is another self-hosted CMS, and you can find your hosting and don't usually have to pay much extra. Drupal CMS also has a good community and offers security and multilingual capabilities. It provides many tools to sell online such as integration with Shopify, themes that offer online store elements such as shopping carts, and more.
Drupal's community of developers and users is motivated and comes together through events, mentoring, and online forums. Drupal is a great CMS that allows you to create websites with minimal effort, and it offers a solid interface and customization tools and some unique automation.
Drupal CMS is open-source and free, and you can download it online. Hosting and possible items such as themes and extensions will require you to pay. With A2 Hosting, you can get Drupal hosting starting at $2.99 per month.
WIX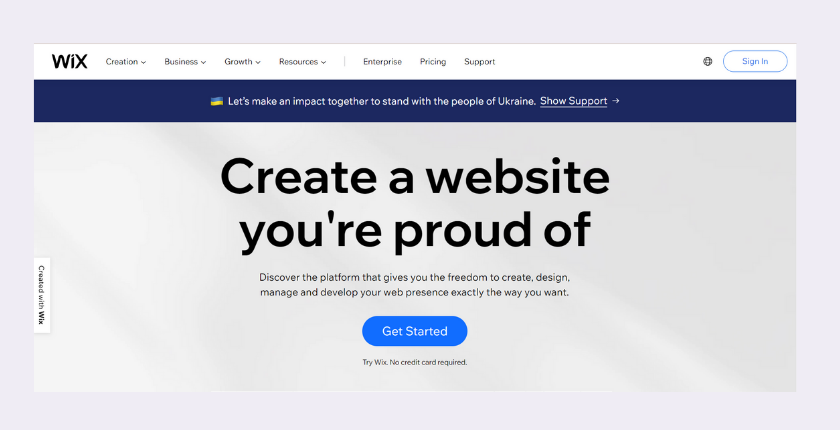 Wix is an online website development platform that allows you to build HTML5 and mobile-friendly websites easily.
The platform comes with a drag-and-drop system, and users can enhance the functionality of your site through the installation of plugins. Wix accommodates elements like email marketing and e-commerce, contact form, and forums for communities. Similar to other CMS systems, customers can remove advertisements and use your domain's name and gain more bandwidth by signing up to a premium plan. This month, Wix Turbo was released, which significantly improved websites' speed and performance.
Prices begin at $4.50 per month, but for small-sized businesses, you'll be able to get an option of the Business Basic plan, which is the best for small-sized enterprises, according to the company. The cost is $17 and includes unlimited bandwidth, 20GB of storage, free domains, a custom favicon, an online store building tool, and advertising vouchers.
Verdict: Best CMS in 2022
The most effective CMS software is determined by your particular use case of yours. A reputable e-commerce company has distinct requirements from photographers looking to showcase their portfolio. You should think carefully about the appropriate CMS for your website prior to deciding. Moving to an existing CMS is not a problem, but it can be a bit complicated and time-consuming, so it's best to do your site up and run the first time.
Before deciding, look at the site's distinctive features, tools, features, and applications. Schedule a demo if you can. This will let you see how the CMS is in action and help you decide if it's something you'd like to try.
Learn how to build your website using different CMS platforms from the experts at PIMS Noida. Website creation and management are one of the most important parts of digital marketing training. So if you're struggling to get started with managing your own website digital marketing can help you in getting master your own website.