In this modern age, the internet has opened many ways to monetize online platforms. Although Google has dominated the online world for the last two decades and offers one of the best-earning platforms in the form of Google Adsense for self-hosted or blogger kinda free blogs.
Still, there are many other sites that can be used as Adsense alternatives that you can utilize to keep earning from blogs. You can also use Adsense for Youtube.
Advertising is done through different formats and target users on several metrics. The common format includes mobile native ads, display ads, video ads, text ads, content advertising, and many more. Similar to Adsense, you need to install a specific code on your websites and blogs.
Once configured properly, ads start running on a specific platform. Most of the platforms offer transparent information about clicks, impressions, and payment. These are several global platforms offering ways to online bloggers and publishers for earning money online.
So in case, you don't get Google Adsense approved or your account gets banned. You can join the following programs that are similar to AdSense and easily monetize your blog.
Google Adsense Alternative
Many Google Adsense alternatives are today available which bloggers, and online publishers use to earn money from. Sometimes you may lose your Google Adsense account due to unnecessary policies and regulations. These alternatives are your best choices to keep earning or using them as monetizing through. So whether you have a small website or a completely new website these alternatives can work precisely to keep your earning to the maximum. Infolinks, Bidadvertiser, Media.net, Pop cash, Epom, and Adsterra are recommended for low traffic platforms in the beginning. Once the user based increases you can also use Outbrain and Taboola to get the best out of content discovery platforms.
Adsense alternatives for low traffic
Sites with low websites must use these alternatives to get more out of their specific niche. Often these are not accepted as per the Google AdSense policy. You can effectively use these special low traffic platforms to attract and target specific users for monetizing smartly. Sites like Adsense, these offer new and low traffic sites to start right away using these platforms to earn money online.
Adsense Alternatives for Small Websites
Small websites with a limited topic can easily target these ad networks to gain more advantages to their platforms. Google Adsense account sometimes doesn't allow us to publish their ads on specific websites. Most of the alternatives don't have any specific rules and easily configurable to show your ads for earning anytime.
Content Marketing (Outbrain & Taboola)
Content Marketing is one that has shown a remarkable turnaround in the last five years for emerging as one of the sophisticated ways of targeting online users globally. In this type of marketing unique content with eye-catching headlines, story making and really interesting facts are places on the banners to entice users to click and read through the information.
This way of sharing and promoting content is generated through automatic algorithms and programs that run & place the content as per different metrics. Outbrain and Taboola are two of the major international content networking platforms that offer a huge market for publishers and advertisers both.
Top 10 Adsense Alternatives
These sites like Adsense works smoothly with your websites and ready to monetize your online blogs as soon as possible. These are the top 10 best Adsense alternatives you can join to monetize the blog.
1. Media.net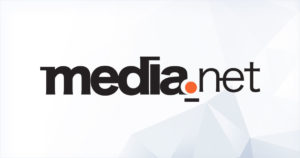 Media.net is among the platform that is considered as the top choice as an Adsense alternative. This network consists of both yahoo and Bing Search Engines. Native Ads, Display Ads, and contextual ads offer a highly enriching experience for the users.
Some of the premium publishers for this site include Forber, WebMD, MSN, CNN, Reuters, Esquire, and Good HouseKeeping among thousands more. It has a reach of around 100 million US desktop users, with 5th rank in market capitalization for ads and 2nd only to Google Adsense in revenue generation.
It has offices in the USA, UAE, Switzerland, and India to have a global presence in the display ad industry. More than 90% of its revenue is generated from the US country only.
2. Infolinks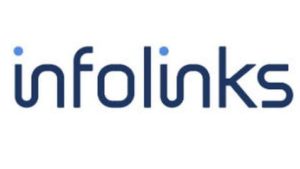 It is the third-largest publishing marketplace with 1.5 Billion ad views per month. Their sophisticated program runs on an algorithm to deliver a unique experience for 100000 websites around the world with 240 million unique users.
Some of the major clients include Virgin Airlines, Nike, Target and Netflix with websites and publishers to almost 128 countries. Founded in 2017, Infolinks is among one of the Google Adsense alternatives for both publishers and advertisers for specific targeting, stylish ads, and ease of implementation. The minimum payment threshold is $100 which can be done through PayPal or check.
3. Outbrain
One of the best company for native advertising and content marketing, it has often been used as Google alternatives by top companies across the world. It recommends content, blogs, videos, photos and slideshows to get user attention in gaining clicks.
Almost 100000+ websites are running using outbrain to promote content. With 290B views per month, spread across 55 countries and 14 different languages make outbrain one of the most attractive platforms for earning from. Although outbrain registration requires you have a minimum of 1000000 unique users every month.
4. Taboola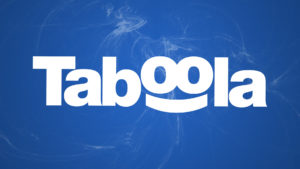 With 1.4 Billion unique users a month, 10000+ premium publishers and brands, 1000+ employees in 18 offices globally, and reaches around 50% of the internet is in making of the number 1 content discovery platform. Advertisement is done through boxes placed below the content on websites with marking for 'Around the Web' and 'Recommended for you' for attracting users from around the world.
The current valuation of the company is around USD 1-10 Billion attracting top publishers and marketers from around the world. Business Insider, Bloomberg, USA Today, MSN, CBS News, NBC, Fox News, and The Weather Channel are the premium brand that uses Taboola in their content syndication.
5. BidVertiser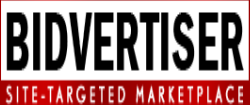 It's a pay per click with different ad formats to match your business needs with banner and text ads both available. With a $10 minimum threshold from PayPal, Bidvertiser can be your choice for entering website monetization with minimum traffic.
Although some ads look like spam and mobile ads may redirect visitors still it pays quite well from reviews. The affiliate market has grown remarkably in the last decade that has huge potential in the future.
6. Epom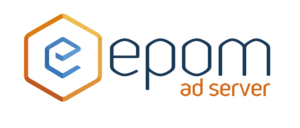 This network helps thousands of publishers to earn through their blogs and online platform. They use an algorithm for targetting specific users is quite advanced with solutions for Mobile Native Ads, Video Ads Desktop Ads, and complete support for ad formats is available. Maximum CPM, 100% ad fill rates, easy dashboard, and transparent monetization support are the best features for this platform.
7. Amazon Associate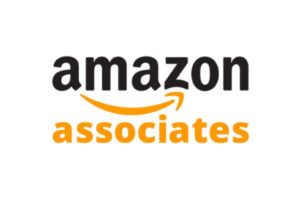 As one of the World's largest companies, Amazon's affiliate is among the top choices for publishers when choosing Google alternatives. Many bloggers have started niche specific websites to sell products from their sites. These sites have a very high conversion rate and offer you to earn a good income right away. Although it can be tough in the beginning to promote your site.
8. Pop cash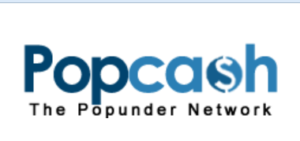 Another website that offers pop-under ads with large networks. It has an easy payment threshold via PayPal and will transfer the amount easily to your request. Quite high CPM with $1 in India and $3 for US & Australia respectively.
9. Adsterra

Adsterra is a complete advertising network for publishers and marketers. It has high values for CPM and covers both desktop & mobile traffic from across the world.
You can add specific ad types and filter to suit your business needs with display banners, direct links, popunders, and web push notifications, and more. Payment is made through multiple channels with bitcoin, Paxum, PayPal, Webmoney, ePayment, and others.

ShareAsale is an affiliate networking platform that connects numerous businesses and publishers. Every sale from the site gives you a specific commission to the platform.
You can select any product from their site and put on your website for directing leads to those particular products. When you have a minimum of $50 in your balance you can withdraw the payment from multiple sources.
There are also other small sites like Adsense that offer a way to monetize based on the location, specific niche and devices. ProperAds Media, Adbuff, RevContent, PopAds, Evadav etc that publishers must try to know which pays them better.
11. Ezoic

Ezoic helps you show ads on your site with control over where on your site you show ads, in which size and from which category of advertisers. Even if you are using any other ad network to display ads on your site then ezoic lets to display ads on your site with both the networks, but for that, you will need to install an integration in your ezoic acount.
According to a research, on average sites that have switched to ezoic have seen a jump of 115% in their revenue.
It is recommended to have minimum of 10,000 monthly visitors on your site to get approval on ezoic ad network. If you have a small website with 10k to 15k monthly traffic then ezoic is the best adsense alternative for you.
12. Propeller Ads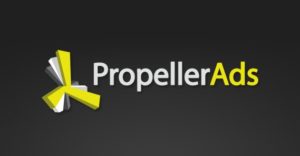 Propeller ads offers a lot of ad types to show on the site but it goes particularly very well with pop up ads. They do approve sites from various niches but they do give preference to sites that deal with Technology & Digital Media.
One of the things about propeller ads is that they use technology to bypass adblocker, which results in higher earning for publishers.
Final Words
Now you can see there are many Google Adsense alternative you can use for earning through your blogs and online platforms. Although some of these have a specific requirement for some page views still you can start making money online from blogs instantly. But for new beginner and small websites, this is the start of their online entrepreneurship.
If you wanna earn from these networks, you need proper learning of ranking your sites and for this, a Digital Marketing Course is recommended.
PIMS is one of the top Digital Marketing learning platforms in Noida that offers step by step guidance under top industry experts. Especially for small business owners, Digital Marketing enthusiasts and youngsters who are looking to become future online entrepreneurs can join this program to understand the fundamentals of Digital Marketing.