Definition of Social Media Marketing?
The Perfect Definition of Social media marketing is the use of social media or social networks to promote a company's products and services. SMM or Social media marketing helps companies a digital way to increase their reach and discover new customers and also engage with the existing users/customers.

Business can increase thier brand awareness on social media with the help of the right social media marketing tools and these tools allow marketers to track the success and efferts they they are doing.
With active users appending an average of 2 hours 34 minutes per day on social media platforms, social media marketing tends to be more important for businesses. There is an enormous increase in active mobile social media users as people are shifting from desktop browsing to mobile browsing.
In 2018, 3.2 billion users were using social media. In 2020 there is a growth of 15%, thus making it a total of 3.68 billion active social media users. 98.2% of marketers are using social media for their business.
Social Media allows people to create and share content in real-time with the public. Any user can sign up for a social media account with internet access. They can share content they want to, and the content they share will reach to other people who visit their page.
Examples of different online networking social media channels include Facebook, Twitter, LinkedIn, Pinterest, Instagram, YouTube, Blogging Platforms, etc.
Social media marketing uses social media platforms that help you to connect with your audience to build your brand, drive sales and website traffic. It helps to market a company's products and services. Social media marketing requires both approach and imagination.
Social media marketing helps many companies with a way to target new customers, captivate existing customers and promote their brand's value. This involves producing appreciable content on your social media profiles, investigating your results and running social media advertisements.
Social media engagement is a top priority for most companies. Organizations want to know how to use social media platforms like Facebook, Twitter, LinkedIn and blogging to build their brand and gain market share. This increased focus often means hiring new, specialized talent to lead innovation in this space.
5 Steps to Make a Successful Career in Social Media Marketing
Social Media Marketing Strategy
The first step is a social media strategy if you are planning to publish something on social media. Does the question arise what type of content will attract the audience? Different types of content require a different amount of time & budget, so it's really important to find out the type of content that attracts your audience. Next, you have to decide your business goals and find out which platforms are the best for your business. It's important to decide the nature of your content. Is it images, videos, articles? This will help you plan and stick to producing content for social media on a regular basis.
Planning and Publishing
A consistent presence on social media is required to set up your own business. More than 3 billion people use social media. A stable, pre-planned posting schedule shows your targeted audience that your brand is well-grounded, reachable and professional. You give your brand a chance to be discovered by targeted customers by being present on social media platforms. Publish content when your audience is most likely to engage with your content. Publishing content is simple on social media but you should focus on planning a strategy for your post. Publish great content that will attract your audience and also ensure to maximize your reach on social media.
Listening and Engagement
When you start posting engaging content, your followers on social media tend to increase. This will automatically increase conversations about your brand. People will start commenting on your social media posts, starting tagging you in their posts, or message you directly. They may also start sharing your content if you are posting engaging content consistently. Ensure that positive comments are met with warmth and admiration, while negative feedback is dropped. You have to manage your community through proactive two-way communication.
Analytics & Insights
Apart from publishing content and engaging the audience on social media, it is important to know how your social media is performing. Are you able to reach more numbers of people on social media as compared to last month? How many people are using your brand's tag on their social media posts? How many positive mentions are you getting monthly? You should be aware of how your post and page is performing. Is there an increase in followers compared to last month? Monthly reports are helpful as they give your social media marketing efforts a good enough duration to gather data, before adjusting the strategy accordingly.
Paid Media and Advertising
As we have covered content planning and publishing, these organic posts are free. However organic posts have their own limits as organic posts reach is only 6.8% of your page total likes. When you have more funds to grow your social media platform then use social ads to spread more awareness about your brand. This will allow you to reach more audiences than those who are following you.  You can target people based on location, demographics, interests, behavior, contact lists, site visitors, app users and lookalike audiences.
How can Social Media help Increase Sales for Small Businesses?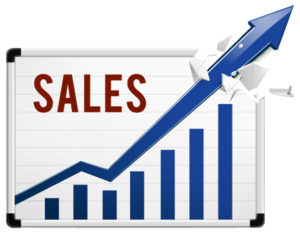 Small businesses like to market their products on social media as it allows them to show their brand. It helps them in gaining more followers and making an interactive audience. If your product is good then there are maximum chances that social media users will redirect your content and ads.
Social Media marketing requires attempts and imagination more than investment. That's why most of the small business relies on social media marketing. Even if you spend a few hours in a week creating attractive content, it will give you a good result in improving your brand loyalty. According to Hubspot, 86% of marketers were able to generate higher traffic by spending six hours of their time in a week.
Social media is one of the best ways to connect with people who already love your brand. It's also important for reaching those who haven't heard of your business yet. Social media has proven to be one of the best tools for digital marketing. Once a small business discovers which channel drives the most valuable traffic, the next step is to provide the content to engage the traffic. The low cost associated with social media ads is just one aspect that appeals to small businesses.
Setting the right goals will not only help you prove your success; but also help you figure out which tactics are working. This makes it much easier to scale your social media presence. Small businesses focused on community and individual customers, this makes social media a powerful platform for connecting directly with an audience to build brand awareness.
Social Media Strategy for Small Businesses: The Big Five
The first step is setting up business accounts or pages on each social media platform. For consumers to find you easily, create your username or URL. Once you have set up each account, put up information about your business, add a logo and you are ready to go.
Facebook Marketing for Small Businesses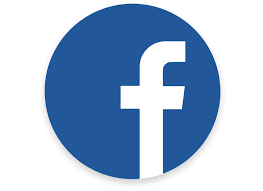 Facebook has a tremendous user base of 1.2 billion daily and over 2.4 billion monthly active users. There are maximum chances that your targeted audience is on Facebook. If people like your Facebook page, they are willing to receive updates; they want to know about new products and to get information about future events. Try to connect with those who follow you and provide the right type of content to them. If you post too often, there is a risk that people might un-follow you and if you post too less, you risk your engagement with your audience.
LinkedIn Marketing for Small Businesses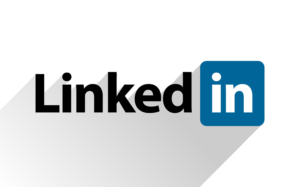 LinkedIn has over 280 million monthly active users and it's the most used social media channel for B2B (Business to Business) marketers. LinkedIn connects you with other business professionals and networks online. If a LinkedIn user is following you on LinkedIn, they care about the information and business-related updates. You can post on LinkedIn each week as companies who post weekly on LinkedIn can see twice a lift in engagement on their posts.
Twitter Marketing for Small Businesses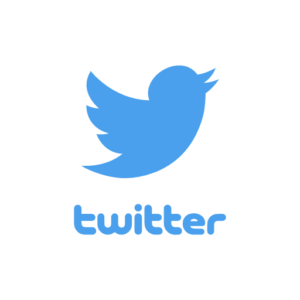 Twitter is a vast network of individuals and brands interacting with each other. There are over 600 million tweets sent daily and over 350 million monthly active users are there. Twitter expanded the number of characters allowed in a tweet from 140 to 180 in November 2017 thus giving people more freedom in what they post per tweet. With around 5878 tweets sent each second, posting multiple times a day will allow you an opportunity for your tweets to be seen by your followers and give them more chances to engage with you.
Instagram Marketing for Small Businesses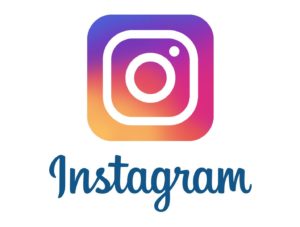 There are 1.1 billion people on Instagram and 600 million active users are there on Instagram. It offers a variety of posting options, short-lived stories, and permanent posts. With such options, you can easily focus on your business goals and your audience's needs. Instagram posts can include your brand values, your company story and promotional things. Stories on Instagram are live for 24 hours. You can use a poll or ask an open-ended question from your followers. Try posting regularly on Instagram because if you suddenly stop posting you could lose followers.
YouTube Marketing for Small Businesses
YouTube has 2.1 billion monthly active users. YouTube is a social platform where over a billion hours of video content is being watched daily. It is the second largest search platform and the second most trafficked website behind Google. Optimizing your video to rank in search is a must when users search for similar keywords. Your audience is out there looking for content to show or explain something to them. You can put as much content as you want to put but don't negotiate with the quality.
List of Best Tools for Social Media Marketing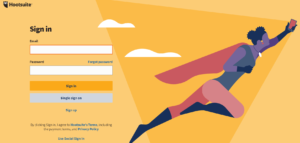 Hootsuite is a social media management tool with features to help with planning, scheduling, and syndicating social posts. Key features include automatic scheduling, social media monitoring, performance reporting, basic task management and more. Hootsuite is the biggest social media management tool and is used by over 18 million people. You can also assign tasks, plot a social media calendar, and schedule updates. Its "Streams" feature can help you stay on top of relevant conversations as they're happening.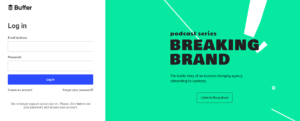 Buffer is a software application that is designed to manage accounts in social networks where users can schedule posts to Facebook, Instagram, Linked In, and Pinterest, as well as analyze their results and engage with their community. Buffer allows users to schedule posts sent through the application to the user's social media accounts. There are various default time slots in the application, which are based on the times during the day when social media users are most active online.

Canva is a graphic design platform that allows users to create social media creative, presentations, posters, documents and other visual content. Users can choose from many professionally designed templates and can edit the design. With Canva anyone can create a variety of engaging content that can be shared.
What will you learn in Social Media Marketing?
Overview of Digital Marketing & Social media marketing
Social media marketing trends
Why is social media important?
Facebook Marketing Hacks: 
How to market on Facebook?

How to manage your one-week/ month  post in advance?

How to increase your Facebook likes (White Hat)?

 How to get likes in bulk?
LinkedIn Marketing Hacks:
 Create your personal and company page

Understanding B2B and B2C concept

How to use linked groups for marketing

How to increase your connection
Twitter Marketing Hacks
      What is a microblogging

      How to market your product

      Understanding the hashtag concept

      Tools for Twitter marketing
Pinterest Marketing Hacks
      How to promote business on Pinterest

      How to increase followers on Pinterest

      How it can help you to promote your content

      Pinterest analytics
Quora Marketing Hacks
How Quora helps in Content Marketing

How to reply to Quora questions

Create Quora ads

Create & grow your space on Quora