We all know Digital marketing is the future of marketing. Nowadays all small and big companies need Digital marketers to improve their business's online presence. The digital marketing industry is on the boom after the internet became affordable for a lot of people in 2014. All the businesses are shifting their focus to a digital medium rather than old marketing techniques like hoardings, pamphlets, print advertising, radio, and television ads. These old techniques were used to reach the masses but with the power of digital, we can target the audiences who might be interested in our product or service, it is cost-effective and also gives you better results.
The best part of digital marketing as a career is that you do not need any special education background. You can go for a digital marketing course anytime after completing high school. So if you are choosing digital marketing as a career, then it's the right decision!
So in this article, we will see the Top 6 job opportunities available in the digital marketing field. This is the overview of what kind of job and opportunity you can get after completing a digital marketing course. To start your career in internet marketing you can choose a short-term digital marketing course and get certified for a full-time position as a digital marketer in a company.
Job Opportunities after Digital Marketing Course
Digital Marketing Manager

SEO Expert

Social media marketing expert

SEM/PPC Expert

Copy Writer

Content Marketing Expert
Digital Marketing Executive/Manager
A digital marketing manager is the highest paying position in the field of digital marketing. If you have more than 5 years of experience you can apply for the post of a digital marketing manager. Digital marketing experts are in huge demand. Sometimes it is necessary to have a master's degree like an MBA for a Digital Marketing manager post.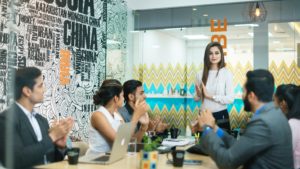 Salary:  The average salary a digital marketing manager gets is between 15 to 20 lakh INR per annum depending on the city and company.
Salary Slab by Glassdoor or any other survey 
Responsibility:  As a digital marketing manager you are responsible for all the planning, identifying trends, developing, implementing and managing all the digital marketing strategies. Plans and executes all web, SEO search engine marketing, database marketing, email, social media and display advertising campaigns. 
Search Engine Optimizer (SEO Expert)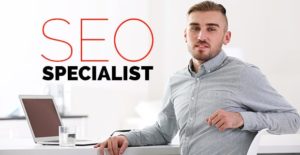 For an SEO Expert job, you should have experience in all of these tools like google search console, google analytics, and third-party tools like Ahrefs. There are many tools in the market which help you to make your work easy and improve your performance on search engines. you should have knowledge about how to create high authority backlinks.
Salary of SEO Expert
:  Starting salary of an SEO Expert(entry-level) is around 175000 to 225000 per annum. After the experience of  2-3 years, you can easily get 500000 to 700000 per annum. It also depends on company to company and city to city. 
Responsibility of SEO Expert

:
The main responsibility of an SEO expert report to the digital marketing manager. You do not need to manage a team. Most SEO experts are individual contributors. They have to optimize the website according to keyword research and analysis, keyword mapping, create backlinks, internal-external linking, maintain the top ranking of their website in google search.
Social Media Marketing Expert
Social media marketers create marketing and social media campaigns and strategies to boost audience engagement on social media platforms. Nowadays all businesses want a social media marketing expert for better results. if you want to become a social media marketing expert you should have at least 3 to 4 years of experience.
Salary of SMM Expert

Starting your career as a social media marketer with 1-4 years of experience your average salary of around 2.5 lakh to 4 lakh per annum. A mid-career social media marketer with 4-7 years of experience can easily get 4 lakh to 7 lakh per annum.
Responsibility of SMM Expert

Design and implement a social media strategy. generate, edit, publish and share engaging content daily like photos, videos, text. Collaborate with the marketing and sales team for better results and brand consistency. Stay up-to-date with new trends in social media and applications.
SEM/PPC Expert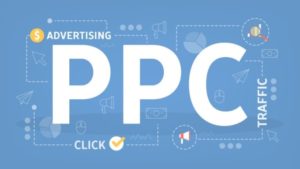 SEM Expert jobs are the top highest paying jobs today. Search engine marketing is one of the important features of digital marketing. The goal of a search engine marketing expert is to generate maximum leads and clicks from given marketing budgets. You have to be perfect in Google AdWord tools. You need at least 4 to 5 years of experience for the SEM expert post. 
Salary of SEM Expert:
This is the second-highest paying job in digital marketing. The average salary of a Search Engine Marketing expert is around 3 lakh to 5 lakh per annum in the initial phase of his career. After an experience of 3 – 4 years, they can easily get 6 lakh to 9 lakhs or even more than that.
Responsibility of SEM Expert
Analyze activity and performance of all paid campaigns and report findings back to the digital marketing manager and subsequent clients. Develop and manage paid and organic campaigns for lead generation. Research and analyze competitor ads keywords and strategies using a variety of tools.
How to Become a Copywriter?
If you want to become a copywriter then you have to be prepared to work with your digital marketing team. You need to be in contact with the social media marketing team to post better words on social media channels or platforms. You can help the social media marketing team to write better ad copy. You have to work with the content team to refine their content. You have to be good at English and you need excellent research skills for effective copywriting. The best part is that you can also work as a freelancer.  
Salary of Copywriter
The salary of a copywriter depends on the skills. The average salary of a copywriter is around 2 lakh to 3.5 lakh per annum. After getting experience of  3-4 years you can manage to get 5 lakh to 6 lakh or more.
Responsibility of Copywriter
: Write clear and attractive content. You have to research and understand clients' needs. Ability to write both display and video ad content including scripts.
Content Marketing Expert
The content marketing expert has a very interesting job profile. As a content marketing manager, you have to work with the content writing team. As a content marketing expert, you have to be very creative with knowledge of the content you will also need a good command of English writing. 
Content marketing manager report to digital marketing manager. again there are no clear requirements of qualification, You just need a digital marketing certification and a creative mind.
Salary of Content Marketing Expert: 
Starting salary of a content marketing expert is around 4 lakh to 6 lakh. It all depends on your skills and the years of experience you have. Sometimes a content marketing manager manages more than 15 lakh per annum. But experience required for such position is 5 to 6 year
Responsibility of Content Marketing Expert:
Writing marketing content includes quality blog posts, win notes, case studies, ad copy, newsletter, sales page, and materials. Collaborate with content writers and copywriters.
Now you can see in the above article, there are lots of job opportunities in the digital marketing field and you can do lots of things like freelancing, you can get the highest pay jobs in India and you can also start your own small business and startups. It is clear that digital marketing comes with a vast range of opportunities for everyone. There are many Digital Marketing programs you can join and boost your career as a digital marketing expert. You can also choose an online digital marketing course and can make a career in digital marketing.