Why SEO is a key aspect of digital marketing strategy: 2022?
You've probably heard hundreds of instances about how Search Engine Optimization (SEO) is an essential advertising tool. But are you genuinely aware of what SEO functions? Even if you do have an idea about the importance of SEO, you might not grasp the basics of this intricate and multifaceted process.  
SEO marketing strategy consists of a variety of elements. Knowing the nature of each and how they function is crucial to understanding why SEO is crucial. In simple terms, SEO is crucial because it makes your website prominent, which will result in increased traffic and greater chances to convert potential visitors into customers. On-page and off-page are two major topics covered in Seo strategy which includes optimizing web pages and generating high-quality backlinks.  
It's also an excellent instrument for branding, establishing relationships with prospective customers, and establishing yourself as an authority and dependable expert in your subject. Here's all you should be aware of SEO and why it's essential to be successful in the digital age.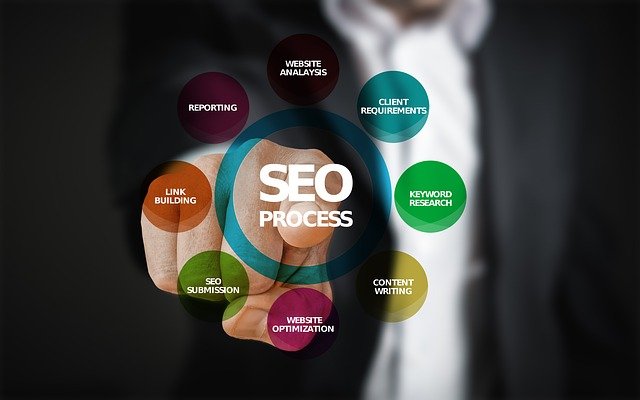 What are SEO tactics

?
SEO strategies are divided into two general categories.
White Hat SEO –

Search engines suggest strategies be part of solid design.

Black Hat SEO –

Strategies that search engines do not accept and reduce the effects. These techniques are also referred to as spamdexing.
White Hat SEO Strategy
An SEO strategy is considered White Hat if it has the following characteristics:
It is in line with the guidelines of the search engine.

It is not involved in any deceit.

It makes sure that the content that a search engine indexes and ranks are precisely the same content that a user can view.

It guarantees that the web page's content was made for users, not only search engines.

It ensures the highest quality for the pages on the internet.

It guarantees the availability of relevant information on web pages.
Always adhere to the White SEO strategy and never attempt to trick your site's users. Do your best, and you'll gain better.
Black Hat Strategy or Spamdexing
Some regard an SEO technique to be Black Hat or Spamdexing if it has the following characteristics:
Making ranking adjustments that are not approved by search engines or involve deceit.

Redirecting users away from a site designed for the search engine to a more friendly page to humans.

Serving one version of a web page to search engine bots/spiders and another to human users. This is known as the "cloaking" SEO technique.

Utilizing invisible or hidden text, or using the background color by using tiny font size, or hiding them in HTML code, for example, "no frame" sections.

Keywords are repeated in metatags and employ keywords that aren't related to the website's content. This is known as metatag stuffing.

The placement of keywords on an article to increase the number of keywords, their variety, and their density is known as keyword stuffing.

Making low-quality websites that contain little or no information is stuffed with similar words and keywords. These pages are referred to as Doorway pages or gateway pages.
Be sure to stay clear of any of these Black Hat tactics to improve your website's rank. Search engines are intelligent enough to recognize all of the above features of your website, and, ultimately, you will not benefit from them.
SEO as a career opportunity
With the increasing complexity of algorithms for learning and user behaviors, there is an apparent increase in the demand for SEO courses. These new career paths for those looking to be involved with SEO (or recruiting top-quality SEO professionals) are varied and valuable for the marketing industry.
SEO Specialist
The SEO Specialist's job outlook is bright and increasing. In general, SEO Specialists have the following competencies:
SEO:

Knowledge and application.

Social Media Marketing:

How it works and how to make it successful.

SEM:

Search for engine-based marketing.

Editing copy:

An eye to find an excellent copy.

Marketing strategy for digital media:

Understanding strategic marketing plans and choices.
The SEO Specialist's salary differs from the working experience. The path to becoming an SEO Specialist could lead to higher-level positions as individuals develop their abilities and acquire experience.
SEO Analyst
The most common confusion surrounds is what SEO analysts are doing and how the role is different from the other SEO jobs. An SEO Analyst has developed abilities at the specialist level and is knowledgeable about Google Analytics, conversion optimization strategies, and SEO marketing strategy. Analysts have an analytical and innovative perspective that allows the analyst to consider two sides to the "story." 
The pay for the position of an SEO analyst is different according to many variables. The salary is generally related to years of experience and differs based on the location.
SEO Manager
If you are trying to know how you can get a job as an SEO manager, then take a look at the SEO Manager description of the job and then review the educational, experience, and certification prerequisites. In most cases, the SEO Marketing Manager position will require a lot of understanding. 
With the increasing complexity of learning algorithms and user behavior, there is an apparent rising demand for SEO experts. The options for career advancement for people who wish to be involved with SEO (or are trying to recruit top-quality SEO professionals) are numerous and relevant to the field of marketing.
SEO Director
SEO director jobs are usually the ultimate goal for SEO managers and specialists looking to climb higher up the ranks to manage the entire SEO marketing strategy. Directors of SEO job descriptions typically emphasize lead generation and SEO copywriting as these top executives are responsible for overseeing the entirety of the SEO process.
Google Ranking Factors for 2021 
Did you know there are more than 200 Google ranking factors? Google is, without doubt, the most used search engine in the world.
It is the most popular among other search engines such as Bing or Yahoo, with more than 5.14 billion search queries conducted on Google every day. It's no surprise to want to be higher ranked on Google results for a search.
However, since SEO (search engine optimization) frequently changes, it isn't easy to keep up with the constant changes.
Then, you may be asking which Google rank factors will be essential for your site?
This article will look at a more in-depth look at ten things that will help you increase your ranking.
Most Important Google Ranking Factors
When it comes to achieving a higher ranking, many web admins will want to adhere to all ranking elements. But what if I told you that all you need to do is pay attention to a couple of these aspects? To assist you, I have compiled a list of the most crucial ranking factors to ensure that your site is optimized.
High-Quality Content

Backlinks

Search Intent

Website Loading Speed

Mobile Friendliness

Domain Authority

Keyword Optimization

Website Structure

Website Security

User Experience
New updates in the Google algorithm
Google has announced the launch of the second update to its product reviews for 2021. The update is designed to aid sites that provide detailed reviews to help customers decide when buying. In April earlier, Google had launched a similar update. The update targeted websites with low-quality reviews that don't add value. In the 2021 December Product Review Update, similar effects are expected. According to Google, they have received feedback from users on the content they consider valuable and reliable. Customers generally trust reviews because they give evidence of the effectiveness of products and prefer multiple choices to purchase the product.
Google has also released two brand new best practices you can implement for the content you publish.
Include additional multimedia in your product reviews to prove your knowledge and demonstrate your professionalism.

Include links to several sellers, giving your readers a choice to buy from the seller they prefer.
This update will help review content more effectively than the available templates on the internet. Google will promote these product reviews that are in-depth within their ranking. But, it does not mean that low-quality product reviews will be removed entirely from the search results. Like the product's description, the content will be removed from the first page of the results. The primary goal of this update is to make sure that users can read in-depth product reviews supported by original research that experts write. If your website offers reviews of products, It is essential to determine if your rankings have been affected by the new update. In the long run, You must ensure that you include more information in your product review to make it stand against the rest of the market.
Growth Will Continue
Opportunities in the field of SEO and digital marketing are increasing because the need for these abilities grows. Since businesses are moving online and their digital presence is becoming more essential, the need for companies to be discovered by their potential customers will be at the top of their business plans.
There's no better time to enter the world of the SEO marketing strategy and digital marketing market than now. There are many pathways to the top, and it's a rewarding path that's likely to pay off soon and for a long time to come. SEO training is beneficial to understanding the deep insights of businesses and how they actually work.