When you present a snapshot of your business through a website, it's quite important to optimize the site. Implementing the SEO (Search Engine Optimization) techniques helps the website to grab the topmost rank among the search engine results. Moving ahead, to face the competition in the market, it's essential to improve the site's ranking in 2022.
So, as you read ahead, let's look at the various techniques or SEO tips to increase organic traffic drastically as compared to those the digital marketing team might have thought about in the previous year. In case you wish to know more about On-Page and OFF-Page SEO techniques to Improve the SEO of a website, then you need to enrol in a suitable Digital Marketing Course Online in India Or if you are from Noida or Delhi NCR then you must check this Most Advanced SEO Course in India in 2022.
Seo Tips to Increase Organic Traffic Instantly if Applied Correctly: 
Optimizing Website Speed on Mobile & Desktop

Use Schema or featured snippets 

Improve the Dwell time in Seo

Using Site links to Grab a Higher Rank

Create Linkable Assets for Your Website

Make Sure to Use Right Keyword Intent

Soar high in the SERP Real Estate through a different SEO trick

Use Keywords like Topic + Statistics or Topic + PDF 

Optimize Content Based on the User's Intent

Collaborate with people to Promote Your content

RePurpose & Update Old Content into Updated Version.

Check B

roken Links While Backlinking

 Use Ahref 's

Link Intersect Feature

 Target Low-Competition & Trending Keywords

Use More Visuals ( Images & Videos )

Use Industry Glossary or Dictionary for Keyword Ideas

Gain backlinks from sites that curate content
#1 Optimizing Website Speed on Mobile & Desktop
If your website loads quickly online, then it can certainly impact the Google search engine rankings. According to a study, it was observed that web pages that grab the topmost position on Google's first page tend to load within a few seconds as compared to those which are towards the bottom of the search engine results displayed on the first page.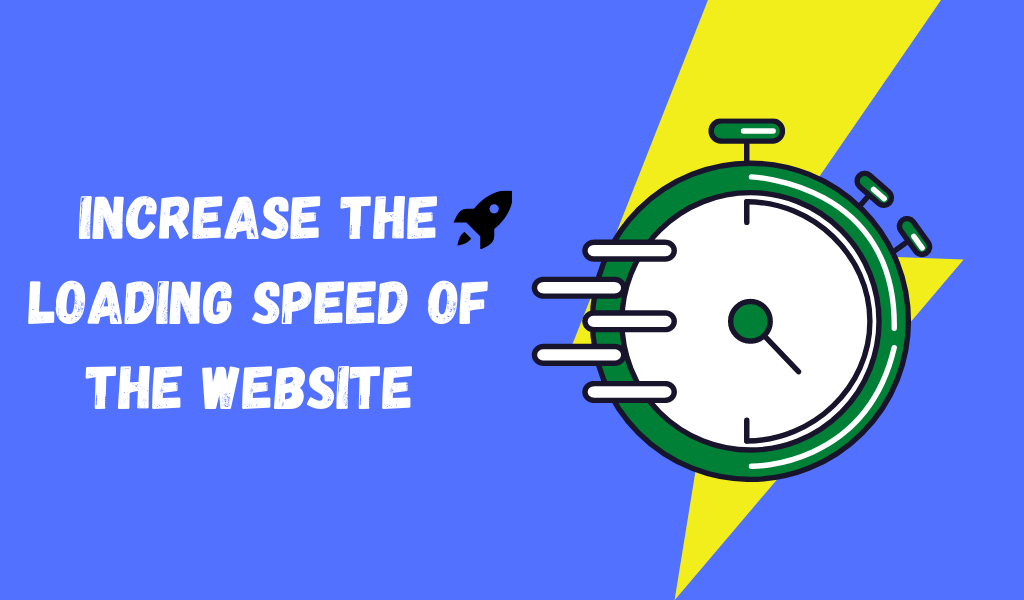 To get a fair idea about how fast the website loads, you simply need to check the speed through Google's Page Speed insight. However, if you want to know more about the factors that are actually affecting the overall speed, then you can check it through WebPageTest.org.
After using the aforementioned tools, here are some tips you need to follow that can boost the site's speed.
Always use a tool for compressing the images which have been uploaded online.
Switch to a better hosting plan to bring in a big difference.
Reduce web page file size and delete 3rd party scripts that you think are unnecessary.
#2 Use Featured Snippets or Schema & Get 50% More Traffic
If you haven't heard about featured snippets any time before, then it refers to short snippets that appear just before Google search engine results.
Once the URL is visible in the featured snippets, then there are greater chances of the website appearing on the first page of Google search engine results. However, if the website link is appearing on the second page, then there are few chances of appearing on the first page of Google.
Firstly, you need to find the keyword for which your site has already been ranking. Later, you need to figure out which kind of snippet can actually be suitable for the Featured Snippet Box.
The snippet could either be a Table Snippet, List Snippet, or a Definition Snippet. For instance, if you wish to rank a site that deals in content marketing, then you can cover content marketing under the 'Definition Snippet'. On the other hand, you can come up with an article on content marketing tools under the 'List Snippet'. Moreover, you can think about presenting the prices of content marketing tools, under the 'Table Snippet'.
Regardless of what you wish to feature through the snippets, make sure you write a small paragraph just below the relevant question.
#3 Always Remember to Improve the Dwell Time in Seo
In our opinion, dwell time is also something that impacts the search engine ranking. In case a visitor doesn't do anything while going through the web page, then it sends out a clear signal to Google that people don't like the web page. Hence, in the long run, if the bounce rate increases, then it can lead to a lower ranking
So, for reducing the bounce rate, you need to embed videos on the web pages. In fact, web pages with a video have around 10% less bounce rate than web pages with content posted online.
As far as the video is concerned, you can think about recording yourself speaking about a tip in detail or how the visitor can learn more about a particular topic. If you want to know how to calculate the dwell time with the help of different metrics, then you need to apply for a Google Analytics course offered by a reputed digital marketing institute.
#4 Using Site Links to Grab Higher Rank
When someone searches for a brand by typing a specific keyword in Google's search bar, he or she may come across some links just below the business website's link. Such links are clearly visible just below the meta description of the main site link.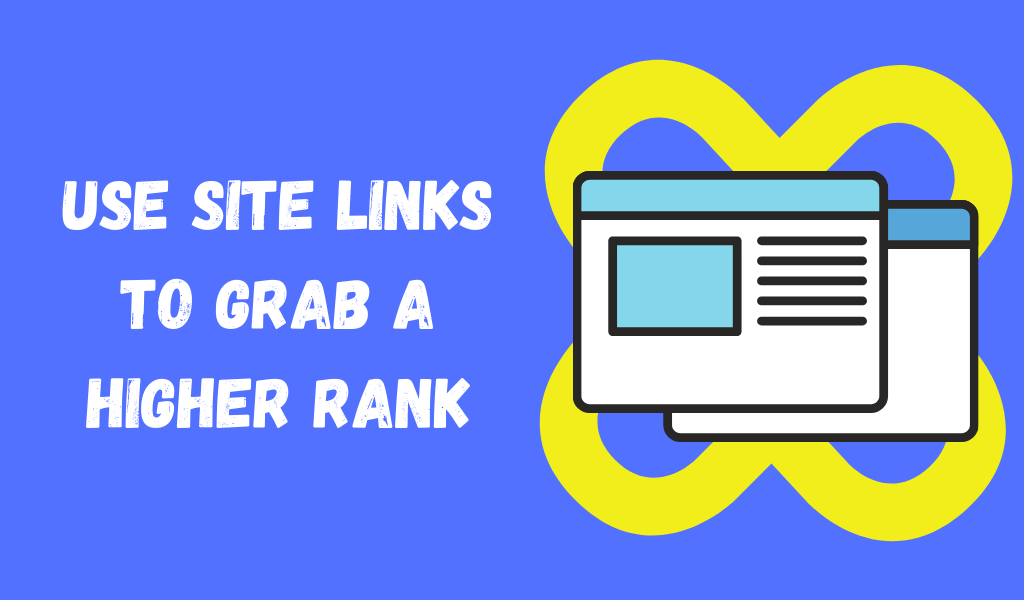 Well, these site links make a big difference and can actually increase the click-through rate (CTR) to a certain extent.
Now, for adding the site links, before you publish any post, you need to include a 'Table of Contents' first with 'hyperlinks' to different sections across the post.
Here are the top 1o tips for organic growth
#5 Don't forget to create linkable assets for your website
Without any doubt, in today's era, people don't link to 'awesome content', but to different sources. For instance, if you have already published a comprehensive guide regarding many tips around a problem that you're customers are facing time and again, then it may have fewer referring domain links. But, if you have published a post that relates to a recent study or research on an upcoming trend, then it may help you gain more high-quality backlinks.
So, if you really want to capture the attention of the visitors, then a lengthy guide would really work out to generate links. But, if you want your customers to refer to content with ease, then a study can help you pace ahead with optimizing the site in the best possible way.
#6 Make sure in SEO you target keywords with a focus on commercial intent
In the past, the focus was entirely on keyword research and the number of searches (search volume). But now, the focus has shifted on commercial intent and how much Google Ads advertisers are already spending on the clicks. With the CPC of a few dollars, you're bound to see web traffic comprising legitimate buyers.
#7 Soar high in the SERP real estate through a different SEO trick
If you have found out the most appropriate keyword, then you can gain more web traffic from a YouTube video. For instance, let's say you're running a business that deals in creating videos. So, if you have written a lengthy blog post with the title "Tips you need to consider while making videos in 2022", then you're blog post is likely to grab a slightly lowermost rank. However, if you generate a video way ahead to be on top of the search engine results and you have optimized the video is the right manner, then there are greater chances of grabbing the topmost position within the search engine results. Eventually, you will be glad to check out the site much above the other search engine results.
#8 Consider keywords with "Topic + Statistics" while ranking the site
Getting a lot of backlinks can seem to be tough for an SEO executive. But, this task is easy when you start writing a blog on a topic which journalists or bloggers may love writing on in the future. Later, a webpage with every statistic from various sources was created. Eventually, when it was time to optimize the content along with the meta description as well as the title tag, the precise keyword had been used.
For example, if you are running a business that deals in Cyber Security software or tools, then you should insist the blogger write on "US malware cyber-attacks statistics".
This is probably one of the topics that the journalist would search for to scroll through the statistics if they really wish to cover some important news. Having said that, when you publish a blog on "US malware cyber-attacks statistics" you're actually trying to stress upon the reasons why companies should purchase a cyber-security software or tool.
#9 Optimize the content based on the user's intent
With individuals being more specific while searching for anything on Google, it's important to incorporate long-tail keywords into your content. If your website isn't showing up even after typing the relevant long-tail keywords, Google wouldn't rank it among the search engine results.
But, when Google is happy to check out an optimized web page, the chances of achieving a higher rank is greater. Try learning about Webmaster tools in case you want to check out the performance of the site with regards to the speed, overall site design, functionality, and search engines.
Now, let's take an example, where the target keyword is "Video Marketing". As you write a lengthy post around video marketing, your post may just grab a position somewhere on the first web page of Google. But, after a period of time, the organic traffic and my rankings would start dropping significantly.
Then, you might think that this wasn't the keyword on high priority and that's when the content was not appropriate depending on the user's intent. Rather than talking about many tips related to video marketing, the blog post focused on just one tip in detail.
This is what will make the blog post a bit more comprehensive and with content, people would love reading. This, in the long run, would improve the search engine ranking tremendously.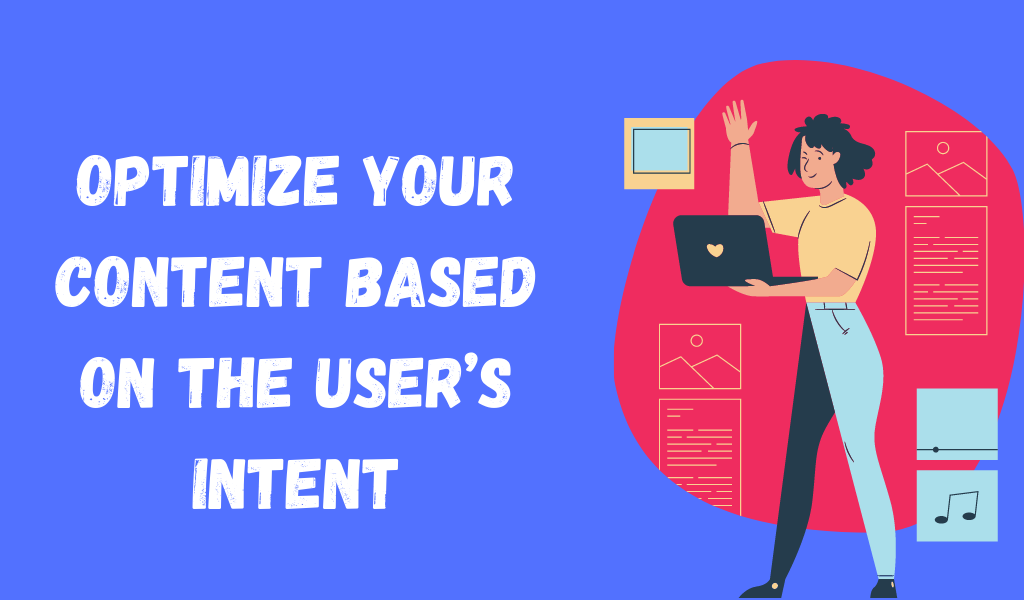 #10 Try to partner with people who are willing to promote your content ahead
Content partnerships can actually help you to make content promotion much more powerful than you had ever thought before. Whenever you publish something online, you can send the content to as many individuals as you want. But, when you request someone else to share the content, then both of you send the content to different individuals. This doubles the number of views, likes, and shares. In case you were the only one promoting the content, then you could expect limited reach.
While you are considering on-page and off-page SEO techniques to improve the SEO of a website, then you need to consider guest posting which involves writing content for some other website. This will not only help to attract traffic to your website but also boost the domain authority with the help of external links. Submitting news events or writing about the products or services of a particular company is yet another off-page SEO strategy to improve the overall rank of the site.
#11 Roll up your sleeves to repurpose content into various formats
Two years ago, we realized that we were making a big mistake. Every time we used to start drafting a blog post or an email script, we had to start from the beginning. This would actually take more than the usual time just for a single blog or article. But, when we went through our YouTube Channel, we found videos that were liked by many individuals. So, when it was time to draft the next blog post, we simply went through a particular YouTube video and repurposed it into a blog post.
This saves a lot of time rather than starting off on a blank document. Much to our surprise, this post brought a number of visitors every month than we could have ever imagined before. Presently, it ranks within the 3 topmost search engine results for the target keyword.
#12 Start using the broken link building to scale SEO
While we elaborate on broken link building, we will let you know more about how to gather a backlink through broken link building. But, before moving ahead, you could through the content posted on the site and figured out what needs to be linked.
As you go through the homepage through Ahrefs, you could click 'Broken links' under the section, 'Outgoing Links'. As soon you find the broken link, you can approach the individual who manages the blog post. After making the individual aware of the broken link, you can send across the content that needs to be posted on the respective web page.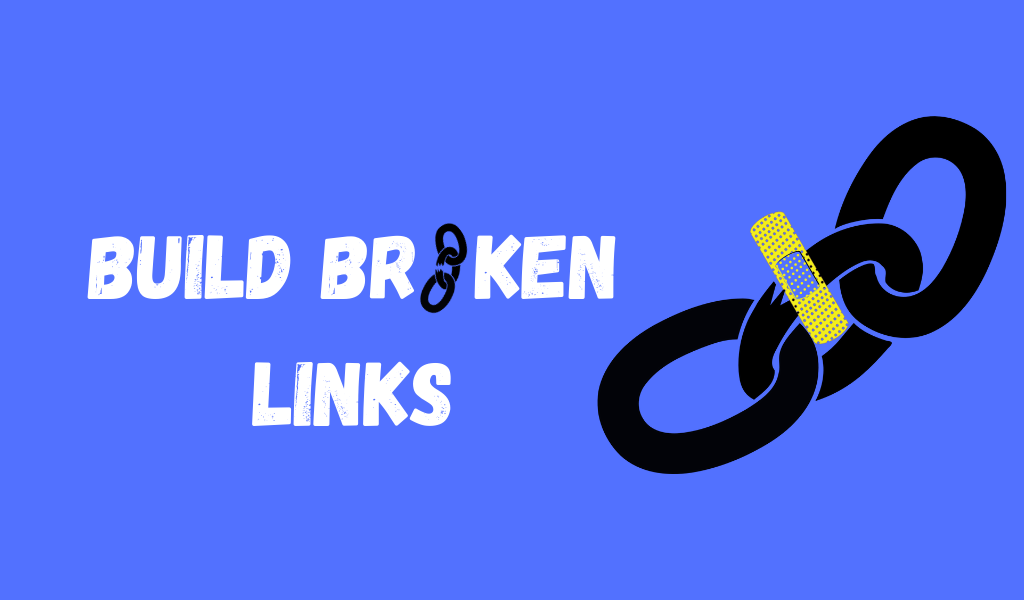 #13 Try finding opportunities for backlinks with "Link Intersect"
Undoubtedly, reverse engineering is what you need to think about for an awesome strategy related to link building. But, it doesn't really work as perfectly as you had ever thought about. Now, let's say you have come across a website that is linked to the one which the competitor manages.
However, you have no clue whether the site is actually linked because of the existing relationship. But, you can actually rule out the guesswork, if you look at who has linked to numbers of competitors. This is where 'Link Intersect' comes into the picture.
To know about the links, you first need to enter three different domains in the "Link Intersect" tool.
Now, you need to copy past the site URL in the "But doesn't link to" field.
You'll observe the sites which are linked to the three sites. But, you won't be able to find out the sites which have been linked to your site.
Moreover, there are higher chances of link building when the website content is far better than that on other sites. While you wish to keep a track of everything pertaining to the website, you must learn Webmaster so that you will be able to know more about the performance of campaigns along with the marketing efforts.
How can a SILO structure help to achieve a higher rank for your blog?
If you are updating a blog regularly with articles related to digital marketing. But, as the blogs are not organized across the entire website, you will only gain backlinks for the 'Home Page'. If you want the benefit of the backlink to impact blogs across different categories, then you need to link the 'Home Page' to each and every category. In this instance, you need to include dedicated pages for every arena of digital marketing, and categorize them accordingly. Later, you need to link the category pages (parent pages) to the articles (child pages).
Whenever the article gains visibility online, it will start getting backlinks and so you need to link the child page with the parent page. Eventually, the link juice will get distributed to the other articles under the category. Apart from making it easier for indexing, the SILO structure can help to boost authority as the readers can go through blogs across multiple categories.
#14 Try targeting low-competition and popular keywords
If you wish to target popular and low-competition keywords, then it's time to target some different keywords. While you set off to target the new terms, you can perceive the difference as the website grabs a rank among the topmost search engine results.
Let's say, you have already written a blog or an article based on "video marketing" a few years ago. But, you may not see the website is ranked among the topmost search engine results. Moving ahead, the article may be visible on the first page of Google search engine results. This happens because now the main keyword, "video marketing" is not new as every entrepreneur has considered posting videos online to boost engagement.
#15 In SEO always remember to use concept visuals
Without even struggling to reach out to a larger audience online, using concept visuals is a great way to gather high-quality backlinks.
Well, for using the concept visuals, here's what you need to follow.
Step 1: Firstly, create an awesome visual that clearly elaborates or explains a trick or a concept. You may represent everything through a graph, chart, or even a table. In the end, you need to feature the visual or rather include it with your content. Moreover, if the right person comes across the visual then he or she is bound to navigate the website. Way ahead, repeat the steps for other blog posts as well.
Tip: Always focus on visuals related to new topics. In this manner, your site will be known for those attention-grabbing visuals for a particular topic.
#16 Use Industry Glossaries if you don't have any keyword ideas in mind
If you are looking for some creative keyword ideas, then you need to go through industry glossaries. You can either maintain a spreadsheet with the relevant keywords or search the keywords through a web-based tool. Regardless of what you do next, glossaries is certainly a great way to find the keywords if ideas don't pop up in your mind.
#17 Gain backlinks from sites that curate content
Many people struggle with email outreach just because they keep sending some kind of information that is totally invaluable. But, the main issue out here is that there's no place on the website which can link to the content. So, rather than scrolling ahead, I simply overlooked reading the email and deleted it right away. On the other hand, I would approach content curators which take up the responsibility of curating the best kind of content based on the industry. This would surely help you gain a whole lot of links to our website.
Finally, when you wish to boost web traffic, you could simply choose question keywords, and thereby think about topic ideas for blogs that people actually would love reading. Selecting the most appropriate brand name terms can also be a great way to drive web traffic. However, even when you are targeting brand names, your website will never ever grab the first rank among Google search engine results. Well, before I conclude, let me know which SEO strategy are you going to use or try first for your website. Feel free to state whatever you have implemented through your comments. If you wish to learn about how to keep a track of web traffic, then don't hesitate to enroll in a digital marketing course.