Beginner's guide to Social Media Marketing (SMM)
Most Detailed Social Media Marketing Guide For Beginners
Beginner's guide to social media marketing
What if we could count the number of hours a person spends on an average surfing the internet? Guess what? We actually can. Research says that a person spends an average of an hour and 40 minutes on social media. That's 28% of the time we spend on the internet. With passing times, we are starting to realise that we spend a significant amount of our time on social media. From running our startups and other businesses, ordering food online, booking travel tickets, booking movie tickets, sending important emails, managing bank accounts to so much more, internet plays a part in every single thing.
Social media is one of the most important platforms for internet marketing. It can result in unlimited profit and requires comparatively less effort. But when you are a beginner, you can have many questions and doubts. It is not easy to be a pro right from the beginning. So in order to avoid struggling, we need to do proper research before going ahead with social media marketing. This article will deal with each and every issue a beginner might face while planning for social media marketing.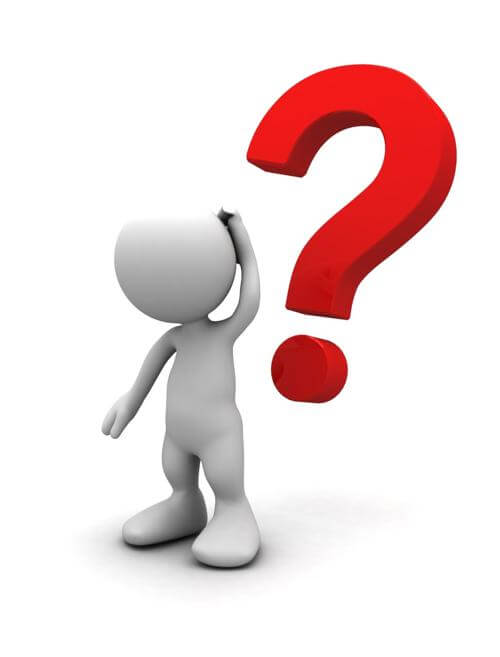 Why You Need To Learn Social Media Marketing NOW !
While social media can seem very unreal and shallow, but if used properly it is actually very authentic and can help us accomplish a lot of goals. Here are a few advantages that we can avail through social media.
We can build communities and relationships with people by engaging them via comments & in DMs
If we are using social media ads, people can know our brand more and the newcomers can discover it.
Once we are able to hook our audience with our brand, we can announce new products to them and it will increase the rate of sale.
We can also share information of the events of our brand to increase audience.
Because of referral clicks, the traffic to our website can increase.
We can use social media to show that we are experts in our field.
Nowadays people do not want to see the same repetitive type of ads. They want to see variety and they want to feel like they know our business and what we do. Social media always lives up to its name. It is indeed "social" as it helps to build connections. And that is the first step. Once that is done effectively, we are already off to a great start.
The biggest advantage of social media is that it is very cheap and inexpensive. We don't need to spend a huge amount of money to go ahead with social media marketing. If we advertise our business on social media platforms or channels, it will cost us way less than posting ads in television, newspapers and magazines. It can be a little difficult to contact our customers through traditional methods. Whereas contacting through online platforms is much easier and more economical.
Demographic targeting is one of the biggest advantage that social media marketing provides. This feature allows us to target audience based on demography. That means it allows to target customers that we think are most likely to buy our products or use our services. Whenever any customer visits our website and fills up any form, we can create an approximate idea about the type of customers we have, their group and the services the customers appreciate the most.
Another core benefit of social media marketing is that we can handle as many customers we want to in the same time. As long as the infrastructure of our website is efficient, several transactions can simultaneously take place.
If we perform social media marketing, we can use certain tools to measure and track the results of our business. We can use detailed graphics to check the progress of our company. This gives an idea and how to develop strategies for the betterment in case of sales, traffic and all the other aspects. If we are not able to check the progress and track the results, we won't be able to modify the Strategies and deliver better results. The tracking tools provided by every social media platform is different but the process of how they work is almost the same.
We cannot use traditional marketing options whenever and wherever we want to. But social media platforms allows us to do hat. We can run campaigns on social media websites for 24 hours, 7 days a week. Internet marketing do not restrict us using time limits. Moreover, we do not have to worry about regional or international time difference as it will not affect the availability of our products or online campaigns. All someone needs to do is fire up their internet and connect to the social media platform on which we posted our advertisement. They will definitely be able to see it. The best part is that they can do this according to their convenience.
When we use social media marketing, we give the customers direct access to post any kind of comments regarding our business. So the probability of receiving negative comments equal to the probability of receiving positive comments. Sometimes our competitors can also post their reviews based on the negative ones. Even though we can decrease the impact of the negative comments by responding quickly, we cannot entirely nullify that factor.
Using SMM, the competitors can study the strategies of our company even if they just go through our social media platform. This can put our business at risk.
If we want to focus on our core business issues, we need to hire a qualified personnel. This person will be able to manage our account and control the traffic to our website. That means to get beneficial results, we have to invest to hire a qualified person and provide them with necessary salary.
If any negative comment find its way on to the social media platforms, the public will get a chance to express their dissatisfaction towards our products. This can ruin our brand's name and prevent potential customers from establishing relationships with us.
Social media marketing is a rather time consuming process. If someone is interested in other websites, they will deliberately ignore our page. It will take time to make people like, comment and share our post. In order to publish and post any content frequently, we have to invest time and money in it.
Best Social Media Platforms in 2021
We can promote our business online through multiple social media site. But there are too many options to choose from. The list can literally be endless. Hence we need to be smart and choose the ones with the highest audience engagement. Here are a few options to make a promising start.
Youtube is the most popular video sharing platforms and starting a career in YouTube is in nowadayas very trending. It has every kind of videos like pandas falling of trees, makeup tutorials, food competitions, people trying out stuff, haul videos, etc. YouTube has absolutely everything that we could ever think of.
And if we use this platform effectively, we can use it for marketing and promoting our brand to a massive audience.
However, the correct usage of keywords is essential in YouTube. If we place proper keywords in the title of the video, the description and the tags, chances are that more number of people will view the video. 
Instagram is is becoming increasingly popular and a game changing plaltform for content creators with passing years. People usually share pictures on Instagram which are quite aesthetic and stunning. People also share gorgeous videos to make their feed look pleasing to the eyes. This increases the number of followers and our account can grow rapidly.
Out of all social media platforms, Instagram has the largest audience engagement. Other than posting pictures on our feed, we can also upload stories about our day to day activities. It is also important to use hashtags heavily so as to help our posts achieve more exposure.
It is almost impossible to leave Facebook out of this list. Facebook holds the Crown of the most popular social media site since a long time now. Almost everybody around the world has a Facebook account. We can create pages for our business on Facebook.
Through these pages, people can view our business and read content on what we do and how we function. It is one of the platforms we should specially focus on as it plays a vital role in attracting a large number of people. Facebook has an awesome ad system through which we can make our brand appear on the news feed of many people.
For anyone who is in the business to business industry, LinkedIn is one of the first profiles they create. And it is a better idea to create pages both for ourselves and our company. LinkedIn is a great platform for recruiting people in our business. We can promote our business effectively and share industry news on the platform. The discussions that people have here are of great value and better than the ones that take place on other platforms. We need to post content that will interest our friends and our potential customers.
Pinterest is one platform where we can display the visions that inspire us. It's like our very own wish list. This website is pretty interesting and we can find every type of content here like how to bake cupcakes, how to paint our room, and much more. However, Pinterest is not always the right choice for every business.
We Can attract traffic to our profile by using proper keywords and uploading attractive content.
The popularity of Twitter keeps on fluctuating as a marketing tool. However it's still not completely off the list. We can post our blogs on the news feed of Twitter. But if we are not having any conversation with anyone, the marketing strategy won't be effective.
We can post effective content, conduct polls and ask questions to people in such a way that people would be interested to retweet it or comment on it.
There are tons of website out there which qualify as social media. SMM usually means using these online services to buy or sell stuff. The basic marketing strategies include people thinking what is in there for them.
The social media platforms take the help of innovative technology and smart strategies to make their business flourish. While some social media platforms allow sharing of photos, others allow to write blogs and post content.
Social media marketing is one of the most inexpensive and easy methods. Research says that around 76% of the US population you some kind of social media platform. It has now become the standard method to communicate with people and conduct business with them. There are various types of social media marketing. They are-
1.Content sharing on social media
Sharing content on social media platforms is one of the major social media marketing strategy.
Platforms like these allows us to comment or post on pictures, videos, and even audio files. WordPress and Tumblr are two examples of content sharing social media platforms.
Video services like YouTube are also included in this category. Instagram and Snapchat allows us to share pictures.
2.Networking services on social media
The social media networking services allows us to perform many functions. Many businesses target these platforms because it has a higher audience engagement rate. Facebook, google Plus, twitter,etc are these type of social media marketing.
There are also some professional networking services like LinkedIn, which focuses on job, work and experience.
So businesses can announce their events, sales, notice for events and promotions on these kind of networking services.
3. Using community to build services
We can also involve more number of people to see or visit our website online through community building.
There are various forums, message boards, online discussions, yahoo and Google Groups that we can use to hold discussions with the public.
4. Social bookmarking services
There are also social bookmarking services online just like we bookmark our favourite pages on our computer. Usually these site can be viewed by the public and are recommended by people who have used it.
StumbleUpon and delicious are recommendation services while there are other social shopping services like Kaboodle and ThisNext.
There are some types of sites where people recommend books to each other in the form of bookmarks. These bookmarking services are categorized according to topics and applications.
These kind of services can connect people in real time and real space rather than only in cyberspace.
FourSquare and MeetUp are examples of these kind of services.
There are some sites like TripAdvisor, MakeMyTrip and Trivago which allows us to read customer reviews.
These type of websites provide as regular updates, allows us to review comments and the ratings given by customers..
Steps involved in social media marketing
In case of beginners, they don't have their marketing strategies all sorted out. The social media is not constant. The methods, the interface, the Technology, everything keeps on changing. And it can be hard to keep up.
Controversies started regarding Facebook when it changed its algorithm and privacy settings. Instagram also put forward new business features and crossed the 1 billion user benchmark.
Now, customers want to see brands they can relate to and which seems real. In this volatile industry, it is very essential to build strategies that can help our brand reach its goals and realize its purpose. And that's precisely square the social media marketing strategies comes in.
We can break down the marketing strategies into 7 easy steps. If we look into each step effectively, we can excel in the field of social media marketing.
1. Set goals that will take care of our biggest challenges
Firstly, we need to decide what we want to gain by using social media platforms. The people on the social media share a larger part of the voice in the industry. The brands need to set realistic and reasonable goals that are achievable. These goals also need to be economical. Because these goals will decide the budget of our business and how we will tackle the social networks. Here are a few examples some easy yet necessary goals.
Without monitoring and tracking our social channels, it is not possible to acquire higher quality of sales.
In order to achieve that we have to listen to particular keywords and phrases that are used in order to reach our core audience more quickly.
We should not make people feel like we are desperate to sale our products. It is better to create an authentic and long lasting image. So it is better to avoid publishing only promotional messages. No one likes to read promotions time and again
We need to post such type of content on our social media platform so that it entices our customers to visit our store. From the promotions to shots of our products inside the store, we need to make it all look appealing.
It takes time to build a positive social media ROI. It's not something that should be done by putting in enough time and efforts. This process can help to lower the cost of labour, advertisements and creatives.
It takes time to build a positive social media ROI. It's not something that should be done by putting in enough time and efforts. This process can help to lower the cost of labour, advertisements and creatives.
2. Find out who your audience is
There is no place for making assumptions in the field of marketing. But we have enough social media analytics tools on the Internet to make our job easier. We don't have to dig deep to find out about our audience, everything is already out there in the open.
This data helps us understand the networks our brands can approach and the type of content that will increase the number of followers or customers.
Here are a few facts any beginner should know about social media platforms. Facebook and YouTube are the high earning platforms and the prime place for posting ads. The youth is responsible today for creating bold, creative content. It will further catch the eyes of the customers if the content is eye-popping and loaded with personality.
And the majority of Instagram users are less than 30 years of age. Pinterest is one site where women outnumber men by a large number.
This site is also one of the major ones and many customers purchase products they see here. LinkedIn is the best option for having in-depth industry related discussions which are complicated than the ones on Twitter.
Brands use a social media dashboard where they can keep track of the people that follow their brand and the interaction between them and our brand.
Every brand uses some kind of dashboard even though not every dash board works the same way.
It doesn't really matter what we are selling. What matters is that our social media strategy should be based on authentic data. We need to focus on the the social media metrics that actually matters. Usually, when we upload any type of content we strive to get a high number of likes, comments and shares.
But what is the point if these metrics do not result in anything meaningful or an increase in sales? It does not matter if we have a million followers and we cannot put them to any use.
In order to build meaningful and long lasting relationships with the customers, it is essential to create and focus on engaging metrics. While a large number of followers is beneficial, it is also important to focus on some other vital metrics like these ones below.
At first we need to see how far our post is reaching out across the globe. We can find this out by checking how many new users are viewing our post.
This will help us find out if our post is beating the news feed of the users.  The algorithms of the social media platforms are forever changing. Hence, it is very essential to keep track of the reach of our content.
We can find out the number of times people are clicking on our content, our company name and the logo.
Number of clicks on the links will help us understand how users respond to the marketing websites.
When we track the number of clicks per campaign, it will help us understand which type of content makes the people more curious and makes them even more engaged.
It's the ratio between total number of social interactions and the number of Impressions. It will help us find out which customers interacted and if the ratio was good enough.
It will also help us find out how well the customers understand our business and how willing they are to interact with us.
Hashtags are a great way to expose our content to a large number of audience. It increases the reach of our content.
For that, we need to find out which hashtags where the most associated with our brand and the ones that engaged the audience the most.
Apart from the standard likes, there are some paid ones which are defined from paid content. Organic engagement is harder to gain on sites like Facebook.
Hence many brands use Facebook ads. But in case of Instagram, it is not difficult to earn organic likes.
We also have to keep a track on on how the users are reacting to our content, our brand name and the hashtags we use.
The brands have to make sure their posts are not offensive. They need to find out the type of sentiment people associate with their brand.
4. Keep an eye on the competitors
Before starting our own social media marketing strategies, it is a better option keep an eye on what our competitors are up to. In order to do that, we need to do some surface level analysis. There are third party competitor analysis tools available online for the branch to use them. At the same time, it is important for the brands not to steal the competitor's ideas and strategies for promotion. Rather, it is for analyzing what is working for our competitors so that we can modify our strategies accordingly.
Two brands in the same industry can have two entirely different approaches. The brands have multiple options to set their company apart from the other competitors. They need to make their brands unique in terms of content and presentation.
But how to spot the competitors? The brands can do that using a simple Google search. They can use all the important keywords, terms and phrases and see who comes up on the list. The second step is to look for the ones who are active on social media. After recognizing the competitors, they can use the competitive analysis tools to compare the performance of the rival companies with their own brands.
They can see what the rivals are posting on Facebook and how different their twitter engagement is. Looking at how the Rivals are using their tagging game, the brand can optimzse their own strategies.
5. Curating and creating content that will engage the audience
This is definitely the central element of the social media marketing strategies. After we are confident about covering the networks and the identity of our brand, we just need to publish a content based on the identity. However, it's not as easy as it seems to be.
We need to find the correct content and the best captions in such a way that the balance between the promotion and the engagement is maintained. Users do not want to see companies that just keeps on promoting their own business over and over again. They also do not want to read content that is not relevant.
we need to narrow down what we can publish so that it is able to keep up with the trend and engage the people. Here are a few options.
There is a huge demand for the brands produce their videos now. Social video content has the highest rate of views and shares among all the other networks. Every social media platform, including Instagram and Facebook, are trying to keep up with this trend. The options are unlimited with creating videos.
Creating user-generated content from branded hashtags is an extremely important step. Customers do not want elite, polished videos always. They want something they can relate to and which looks authentic.
It is hard to make videos or any other content on a daily basis. And this is a problem which is common to all businesses. But at the same time, the brands realise importance. An easy approach is to build content themes which can help in sectioning out our content. If our social media marketing strategy lacks consistency, a theme can help in this matter.
By now, we already know what marketing strategies the companies are using all over the world. But, it is also important to adapt our strategy as we progress with time. We will know how one of our campaigns did better than the other only by analyzing efforts.
In order to know the reason behind the success, we need to look at the content which performed the best. And then we can optimize the upcoming contents accordingly. We have to follow the rule of trial and error to find out what works and what does not. Monitoring the results will let us make small changes to our strategies instead of time consuming ones.
The social media is an enormous platform and it has a diverse range of audience. The number of audience is huge because it is free of cost and everyone can access it. Social media gives us excellent opportunities to build and nurture relationships and to be a part of a community. It has the capability to make the position of a brand solid in the lives of the customers.
To receive best results and benefits from social media in terms of business, we need to maintain and monitor everything very carefully. We need to build the basic strategies from scratch and then scale higher as we progress. Starting off new in the social media marketing business can be very daunting. But hopefully this article has been able to clear all the doubts a newbie can have regarding the topic.
Professional Institute of Marketing & Strategy-Best Institute for Digital Marketing Course in Noida,delhi,NCR. PIMS(Professional Institute of Marketing & Strategy) is a great learning platform for students, entrepreneurs and based at Sector 16, Noida.
For the past several years, PIMS has defined its leadership position in the education industry and helped students in learn SEO, Google Ads, Facebook ads and around 30+ more modules of digital marketing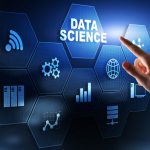 Blog
1 Important Data Science Skills required in 2022.1.1 What are