PPC Training | Online Google Ads Course | Available Online with recording access
Become a Google Ads Specialist​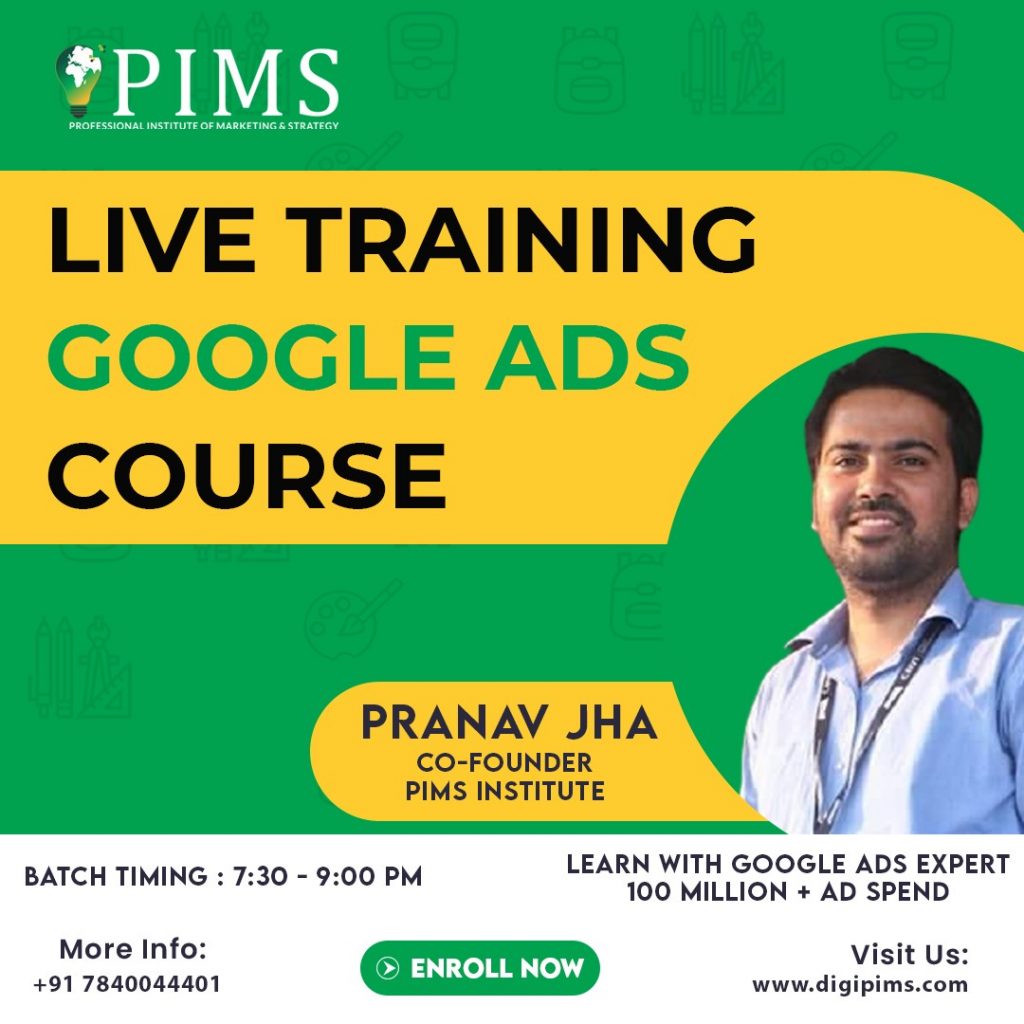 Google Ads Certification Course Online in India

Google Ads Course Fee

18,000

Google Ads Course Duration

 1 Month

Classes Availability 

   Google Ads Course is                  Online  

Google Ads Course Modules

                    11
Get Globally recognized Google certificate from this course *
Online Google Ads Course Structure
PPC Training Introduction
In the first module, we will understand Pay Per Click, its trends and how businesses are using it to gain an advantage in the online market.
Search and Display Advertisement
In this module, we study different types of ads used for promoting products and services online. How the user interacts with them etc.
In this module, we study various configurations to enhance the bidding process of PPC and understand methods to make conversion better.
In this module, we learn how to write effective ads, build campaigns based on specific keywords and strategies for niche businesses.
Tracking performance and management
In the first module, we will understand complete insight into your active Google Ads campaigns and easily track their performance
In this module, we study some amazingly easy ways to find information with some advanced tools to fetch right information.
In this module we study how to  add and update your own tags for conversion tracking, site analytics, remarketing collectively.
In this module, we learn how to write effective ads, build campaigns based on specific keywords and strategies for niche businesses.
Google Ads Certification Course
The online Google Ads course from PIMS helps you earn Google adwords certification likr display certificate which shows your ability to run the Google advertisement to meet with the current marketing objectives. The course has been designed for the digital marketing enthusiasts who want to upgrade their skills of Google Ads campaign.
With this coursework program, the aspirants help to learn how to drive more sales and get organic listings. After completing the course, you will be able to run the Google Ads platforms successfully and will be able to become a Google Ads specialist.
PIMS provides Google Ads complete courses in both online and offline mode so that aspirants all over India can grab the course and start a successful business online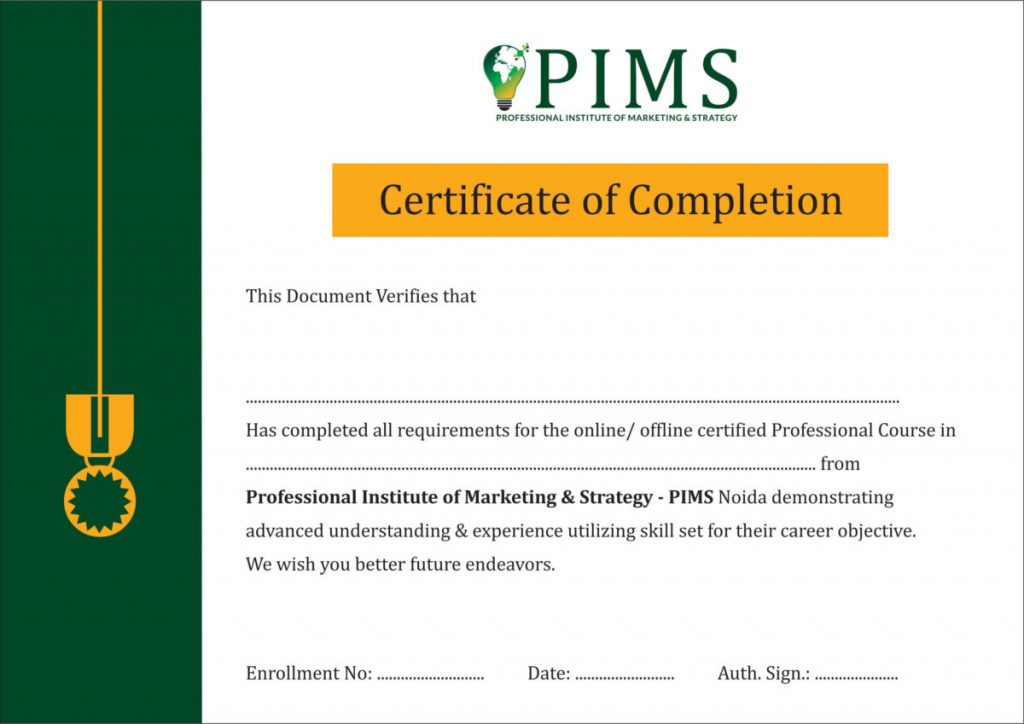 What PIMS Covers in Google Ads Course Program?
We have designed our  Google ads course in India program with future goals. Moreover, we provide real insight into the current marketing world and implement the same in our Google ads training course, which is as follows:
In this course module, the learners will learn about the search engine marketing program and pay-per-click strategies. The individuals will learn about the basics of the Google ads course in India and how it helps the business grow. In addition to this, learners know about the followi
2. Introduction to online Google Ads course
The course module focuses on the introduction of the PPC ad campaigns and in-depth analysis of the keyword research and payment options. Moreover, the module helps to learn the Google ads account. Aside from this, the course cover various things given below:
3. Google Ads Search Campaign
 Google ads campaigns are beneficial for companies to earn profit. This is why the course focuses on the process of the Google ads campaign and automation bid strategies and how to improve the CTR rates and work on conversion tracking. The coursework focus on the following things:
4. Google Ads Display Campaign
The Google ads display campaign is also focused on type of display network, advertising and placement targeting. Moreover, we focus on targeting the demographics and other things inclusive of:
5. Google Ads Video Campaign
The Google ads video campaign and video ads format. The course module focuses on different bidding methods. This also include the following things;
Universal App campaigns allow the advertisers to generate more app installation and also drive in-app conversions. Universal app ads focus on campaign optimization and other things which are as follows:
The Remarketing is an important part of Google Ads course online at PIMS as it allows you to customize all displays ads for the audience who has visited the site previously. The remarketing covers the importance of remarketing and focus on re-marketing strategies which are as follows:
Google ads is one of the main marketing channel for many e-commerce business. We help our participants to go through the whole platform to maximize their sales and guide to what to focus on for maximum benefit. 
9. Tracking Performance and Measurement with Google Analytics
Tracking performance is important to know that your SEO efforts are paying off correctly. Keep a tab on Google Analytics and learn the advanced tricks for higher ranking websites.
10. How to Make Money with Google ads
Google advertising manuals can help to earn commission and know about the various strategies to structure your actions and optimize your website accordingly.  Here we will be helping the participants to know how to monetize their online platforms.
11. Google Ads Advance Classes Learning
Mastering the fundamentals is important, but leveraging the advanced classes is important to remain competitive in the market.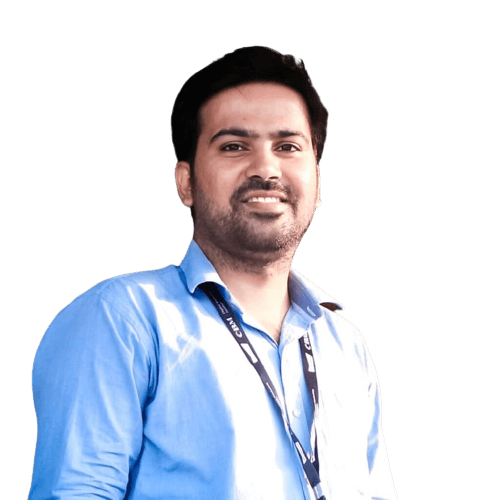 Pranav Jha is a Digital Marketing Professional and co-founder of PIMS. He is known for his PPC skill and run campaigns with millions of budgets. He has trained 5000+ students
Via workshop and offline training methods. 
Conducted guest sessions at Amity University, IILM College, Kirori Mal College, BHU, and many such prestigious colleges. 10+ Years of experience in digital marketing and helped 1000+ clients across the world.
Google Ads and PPC Ads Bidding Strategies and Attributions
Bidding is the prime strategy of Google ads and PPC ads campaign. So, we have designed the coursework by paying special attention to these strategies, such as building the campaign strategies, effective ad budget, and targeting the audience through the right keywords.
In addition to this, students learn about the configurations and bidding attributes such as the progress of the campaigns, PPC and work on better conversions.
What Are the Advantages of Having Google Ads and PPC Course From PIMS?
By having the Google ads and PPC course in India, you get to learn about the following concepts:
Know about the basics of paid marketing and Google ads trends
Type of advertisements you can follow to run business and their effective usage
How to use the Google Ads new interface for specific advertisement purposes
How to build a captivating Google ads campaign for a particular business niche
How to analyze the performance of the Google Ads and monitor the conversions
User experience guiding factor for better conversions
How to use the Google ads for generating traffic and leads
Helpful in building a successful career in the field
PIMS Placement Assistance Services
With the increasing online marketing trend, more and more people are seeking digital marketing courses. Besides that, the need for PPC and online Google Ads course experts is constantly growing. The future of the Google Ads experts is bright.
This is why we develop our detailed Google ads course programs, which help you build a strong career. Moreover, we timely organize the job fair and placement opportunities to get desired job right from this platform.
Moreover, the course module is available in easy to download format to get the details with their lifetime. In the end of the course, we provide certificates and arrange a placement program for the students.
We also help the students to learn about resume writing and interview preparation.
We help in preparing the interviews and communications
We organize placement fare so that students get the job right after completing the course.
Professional Institute of Marketing & Strategy-Best Institute for Digital Marketing Course in Noida, Delhi, NCR. PIMS(Professional Institute of Marketing & Strategy) is a great learning platform for students, entrepreneurs and based at Sector 16, Noida.
For the past several years, PIMS has defined its leadership position in the education industry and helped students in learn SEO, Google Ads, Facebook ads and around 32+ more modules of digital marketing.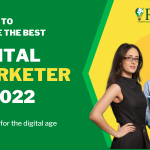 Digital marketing
As companies across the globe continue to invest in digital