Digital Marketing is an ever-changing profession and you have to adapt to its changes in order to keep growing. There are certain details that must be known before entering the world of digital marketing. You cannot rely on the same information for years as it gets outdated very soon. Therefore you must be well built on the basics of your category as it is the basics that never change. Given below are a few digital marketing books that will help you grow as a digital marketer.
Digital Marketing for Dummies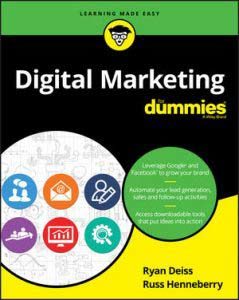 This book is published by Wiley and is a very simple and readable book. It is hardly of 300 pages and covers all the important topics of customer journey, marketing planning, landing pages, blogging, SEO, SEM, social media, paid display, email, and data and analytics. It is a very good book for beginners at digital marketing as it covers the basics of digital marketing. If base is clear then everything else follows smoothly.
Don't Make Me Think Revisited: A Common Sense Approach to Web Usability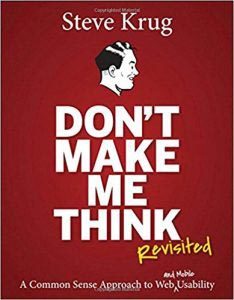 This book has been first published in 2000 by Steve Krug and is rated number 1 on Amazon under the category of User Experience since the beginning. Businesses can flourish well when there is proper interaction between business and their customers. This can happen through websites by conducting campaigns online and letting it know to the world.
This book provides essentials for what should be present in a website. For example, people should not have to figure out or interpret the date on your website. It should be very clear and out spoken message. The book is very short of around 190 pages and portrays Krug's principles on using a website. Every marketer with a web site needs to read this book periodically.
Google Adwords for Beginners: A Do-It-Yourself Guide to PPC Advertising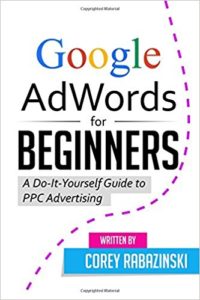 This is a self-published work and a small book of 59 pages. It is available for $9.99 in hard cover form, which makes sense for a single digital topic. This book is a good source for new to Google AdWords as it will give you enough information to get started with your campaigns and customise them according to your need. It is like a small training class on PPC which consist of a small introduction and the 8-step process for setting up, bidding, and operating an AdWords account covering the following topics:
Account and Campaign Structure
Location
Bidding and Budgeting
Ad Extensions
Writing Ads
Keyword and Match Types
Research
Optimizing and Testing
This book also contains specifics on context of PPC in the marketing mix, examples of successful campaigns, and a summary section on tips and tricks and pitfalls to avoid.
Introduction to Programmatic Advertising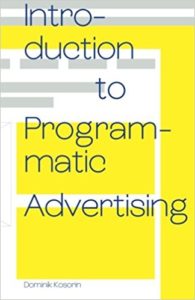 This is kind of an advanced book that revolves around the topic of programmatic display buying. It has been published by Kosorin who provides a detailed explanation on tracking cookies and pixels. Differences between first-party and third-party tracking are also mentioned in the book. He explains contextual, semantic, behavioural, and look-alike retargeting.
This book is a must read for people having low experience in the advertising industry as it provides detailed information on the same.
Blogging: A Practical Guide to Plan Your Blog: Start Your Profitable Home-Based Business with a Successful Blog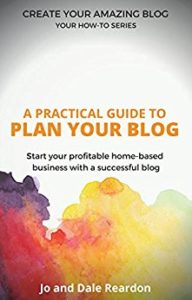 This is a book by Jo and Dale Reardon published in 2015 and ranks number 1 in Kindle store for Computers and Technology. It provides an excellent guide for setting up and running your blog smoothly. This book is an e-book and available online free of cost. It will provide you with the basics of blogging and how your blog should stand out from the other websites. It should be attractive enough to pull readers towards it.
The very practical 10-step model given in the book summarizes as:
Define Your Goals
Choose Your Site Name
Manage Your Technology
Define Your Target Audience
Identify Your Keyword Phrases
Define Your Blog Categories
Create Your Content Strategy
Create Your Blog Publishing Schedule
Decide What Type of Content to Publish
Decide Who Will Do What
Blogs are the latest trend now and can be used for all kinds of websites as their reach is very high. This book is a must read for all the bloggers and know about how to create more traffic on their website.
Conclusion
People who are looking for sources to start their career in digital marketing and require basic information related to it, here are a few books for you to read. Digital marketing is an ever changing profession and therefore it is necessary to keep your basics strong. These books will help you grow as a digital marketer and know more about your area of expertise.