Search Engine Optimization Training
SEO training institute & Courses in Noida/ Delhi NCR makes you friendly with a search engine and its services. Search engines are the lifelines of the internet or better to say, both qualify each other perfectly. Well, search engine optimization is one step ahead procedure of the internet and search engine both. In this online marketing strategy, the internet is exploited to enhance the business motives of an organization. Google plays a leading role in search engine optimization as decided which organization have done their best online promotion or which one has not.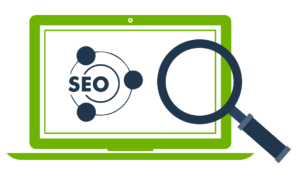 If you are looking for a SEO course institute in Delhi NCR to get expertise in search engine optimization techniques, Digipims will certainly fulfil your dreams. It is a SEO training institute & courses in Delhi NCR providing best and advanced courses for seo under the guidance of expert trainers. They will make a master and expert of all SEO techniques and thus you will be able to find a suitable SEO job for you. SEO services are although very much required in Delhi as well as other parts of the globe. Once you become the specialist in the online business strategy, you will never have to look back.
What is SEO?
SEO or search engine optimization is an online business enhancing plan. In the strategy, expert goes out for keyword research, find the high traffic keywords for the business and with the help of suitable contents, promote on different content promoting channels. The link associated with the keywords help Google in recognizing the aptitude of the promotion and thus allows their positions on its search pages.
This could be a tricky process and an expert can only find the solution. So be the master of search engine optimization with Digipims.
SEO module comprises of various essential aspects, which will help webmasters or online business sites to adopt optimization techniques in an effective manner.
• Industry overview.
• Keyword research, meta data and link building.
• On-page SEO and off-page SEO
• Introducing Google Webmaster Tools.
Industry overview:
Industry research about Search Engine Optimization projected both budgets and effectiveness of SEO activities will increase during the upcoming 3 years. In fact, 94 percent of online marketers revealed that SEO effectiveness would stay at the same or increase in the coming months.
Keyword research, Meta data and link building:
Keyword research, Keyword Efficiency Index, Meta Title, Meta Description, Meta Keywords, Ling Building, Backlinks are few important things, which a Search Engine Optimization expert should definitely know to perform promotional activities for any business or commercial website. SEO executives should essentially keep in their minds that all of these important activities have prime roles in enhancing the position and page rank of any website over Google, Yahoo and Bing and several others.
On-page SEO and off-page SEO:
Online marketers are required to learn about two prime types of SEO techniques as On-page and off-page SEO with the prime objective to launch successful SEO campaign.
The on-page Search Engine Optimization (SEO) technique incorporates each factor that has direct effect on your web page or website listing in varying natural search results and controllable by SEO experts via coding on a particular page. On the other way, off-page optimization involves all factors, which are uncontrollable via coding of any webpage.

Introducing Google Webmaster Tools:
Other than creation of backlinks, submission of articles, posting and commenting on related blogs and forum posting, SEO executive requires keeping a proper track on the performance and ranking of any commercial web portal. For this, module's last section will contain introduction on Google Webmaster Tools, which allow online business owners to check site's index status and at the same time, optimize visibility of any specific website.